Rumour | Evidence shows that multiple Ice Lake-based versions of the MacBook Pro 13 could be in development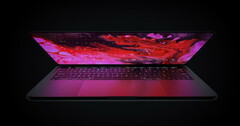 It has only been a few days since an Ice Lake-powered Apple device appeared online, but now more have popped up. Possibly versions of the rumoured new MacBook Pro 13, a refresh that may borrow the scissor mechanism keyboard from the MacBook Pro 16, the Ice Lake processors all part of the mysterious Ice Lake-NG series.
As the screenshot below demonstrates, the Core i3-1000NG4 and Core i5-1038NG7 have been benchmarked. The former has been spotted before too, which @TUM_APISAK now asserts has been tested in an Apple product. This seems to be the first time that the Core i5-1038NG7 has appeared online, though. Intel has not release the Core i5-1038G7 either, for reference.
Regardless, we remain at a loss to what the "N" in these processor names means. The details in these benchmark listings are likely from engineering samples, too. Hence, we cannot deduce whether these "N"-chips are low-powered versions of the Core i3-1000G4 and Core i7-1068G7.
The consensus still seems to be that these are MacBook Pro 13 SKUs, though. However, if these are low-powered chips, then we would not rule out Apple having an Ice Lake-based MacBook Air in development, either.