AMD's Ryzen 5000 CPUs and Radeon RX 6000 GPUs herald a new era of performance leadership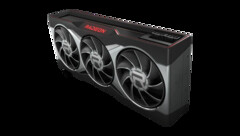 Views, thoughts, and opinions expressed in the text belong solely to the author.
With the coordinated launches of the Ryzen 5000 CPU series and the Radeon RX 6000 series of GPUs AMD's decade-long redemption arc has come full circle. The company, whose market capitalization fell below US$1.5 billion in 2012, following the disastrous launch of its Bulldozer CPUs, now has some of the fastest CPUs and GPUs in the consumer space. AMD shares are worth almost 100 times more than they were 8 years ago. But what does this mean for the future of the company, its competitors, and the market on the whole?
In earlier years, AMD's existence served as a convenient foil for more successful competitors seeking an out from potential anti-trust litigation. FX 6000 and FX 8000 were an alternative to Intel Haswell CPUs. Buyers not fully onboard with NVIDIA's Kepler lineup could look towards the Radeon R9 200 series. The truth, though, especially in the CPU space, was that the competition was just on paper.
Top-end Bulldozer and Excavator CPUs were outperformed by Intel Core i3 chips that cost a fraction as much, and with a lower core count to boot. In the GPU space, AMD respun its GCN architecture over and over again, ceding performance leadership to NVIDIA and making do with midrange desktop GPU pickings that would never amount to more than 20 percent of overall market share.
AMD's underwhelming CPU and GPU performance had an interesting consequence: the competition started behaving like AMD didn't exist at all, as if the desktop space was a monopoly. This year's Intel Comet Lake S CPUs represent the 5th iteration of the 14nm Skylake architecture. Year-on-year single-core performance has increased by a few percent at most. And if it wasn't for the arrival of multi-core Ryzen chips, we might not even have seen an increase in physical core counts.
In the GPU space, NVIDIA's strategy was a bit different: bolstering performance leadership at the top-end, while simultaneously pushing prices up across the stack. It's worth remembering that the top-end consumer Maxwell card, the GeForce GTX 980 Ti, launched for just US$649. The arrival of the "Founder's Edition" brand saw NVIDIA push prices up on its reference cards in subsequent generations.
Simultaneously, GPU Boost and a further lockdown on voltage control saw NVIDIA reduce overclocking headroom across its newer product stacks. Maxwell era cards like the GeForce GTX 980 Ti could handle 20 percent or greater overclocks. Overclocking headroom on the current-generation GeForce RTX 3080 is limited to a paltry 5-8 percent in most cases.
With Turing, NVIDIA pushed prices even higher. The US$799 GeForce RTX 2080 was US$100 costlier than the GeForce GTX 1080 Ti, while offering raster performance that was occasionally lower. The GeForce RTX 2080 Ti delivered tangible performance gains. But its US$1200 asking price was double that of its predecessor.
Without viable competition, products inevitably get more expensive and innovation stagnates. It's in this environment that AMD launched the Radeon RX 6000 series and Ryzen 5000 series. In the here and now, consumers eyeing all-AMD builds will benefit from top-tier performance and potential cost savings at the same time.
The Ryzen 5000 lineup appears to cost a bit more than the Comet Lake S competition (the Ryzen 5 5600X, for instance, comes at a US$30 price premium over the Intel Core i5-10600K). However, consumers get substantially better single and multi-threaded performance. LGA 1200 motherboards for Comet Lake also tend to cost a bit more, evening the scales.
On the GPU side of things, if AMD's performance claims hold up, the RX 6800 looks poised to comprehensively take down the GeForce RTX 3070, which benchmarks indicate is actually a tad slower than the RTX 2080 Ti. The RX 6800 XT holds its own against the RTX 3080, while the RX 6900 XT trades blows with the RTX 3090. The latter two are a big deal from a price-performance perspective. Both of them undercut the competition - substantially in the case of the RX 6900 XT - while appearing to deliver better performance.
The US$999 RX 6900 XT in particular makes the GeForce RTX 3090 look redundant at its lofty US$1499 launch price. At the lower end of the performance scale, the RX 6800 offers an interesting counterpoint to the GeForce RTX 3070. AMD claims as much as an 18 percent performance uplift relative to the outgoing GeForce RTX 2080 Ti, along with 16GB of VRAM. Benchmarks indicate that the GeForce RTX 3070 falls behind the GeForce RTX 2080 Ti much of the time, meaning the US$80 price premium could be worthwhile.
Apart from the tangible price-performance gains, AMD throws another challenge at the competition with Big Navi's Smart Access Memory feature. Smart Access Memory enables performance gains when pairing a Ryzen 5000 series processor with an RX 6000 series GPU. With current CPUs and GPUs on the market, there's been no need to synergize particular processors with particular graphics cards. All-AMD or Intel and NVIDIA builds have mostly either been about cost-effectiveness, brand loyalty, or aesthetics.
Smart Access Memory changes the equation here, offering customers tangible performance improvements when they opt for an all-AMD CPU/GPU combo. AMD can enable this synergy because it builds both CPUs and GPUs. With their Xe graphics cards set to arrive next year, it'll be very interesting to see if Intel enables similar synergistic features between Xe and Rocket Lake S.
All in all, AMD's new CPUs and GPUs are undoubtedly a good thing for consumers. The cost-effectiveness of the Big Navi lineup could encourage NVIDIA to a more reasonable pricing structure for their high-end graphics cards. Ryzen 5000 could prompt Intel to adhere more closely to its roadmap, delivering innovative products to consumers instead of standing in place at 14nm. The future looks bright in 2021, and consumers are likely to be the biggest winners.
Views, thoughts, and opinions expressed in the text belong solely to the author.
I've had a passion for PC gaming since 1996, when I watched my dad score frags in Quake as a 1 year-old. I've gone on to become a Penguin-published author and tech journalist. Apart from working as an editor at Notebookcheck, I write for outlets including TechSpot and Gamingbolt. I'm the Director of Content at Flying V Group, one of the top 5 digital marketing agencies in Orange County. When I'm not traveling the world, gathering stories for my next book, you can find me tinkering with my PC.