5G networks gain over 1 million users in South Korea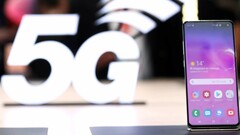 South Korean telecommunications bodies have confirmed that the number of people who use 5G in the country has grown to over 1 million. This figure is based on the volume of relevant phone plans sold by the carriers that have deployed this new mobile data standard in the country. The government also plans to improve 5G infrastructure in the future.
South Korea's Ministries of Science & Technology and Information & Communication have released official figures that indicate how 5G uptake has proceeded in the country. They reportedly show that over 1 million individuals have purchased carrier plans for the new mobile data standard. The news outlet Yonhap News Agency claims that this applies to the first 69 days following its launch.
The Ministry of Information & Communication has also noted that an increased variety of phones that support the next-gen bands will start to become available in the 3rd quarter of 2019. This may keep this trend of 5G use in South Korea going. So far, only the Samsung Galaxy S10 5G and LG V50 ThinQ can access this service.
The Ministry has also announced plans on the part of the nation's current 5G providers (LG U+, KT and SK Telecom) to collaborate in order to bring 5G coverage to "350 more cinemas, athletic stadiums, and large-scale marts" around South Korea. In addition, the authorities have also approved the construction of more 5G base stations that serve the country's entire system of subways.