You could be the proud owner of a Sony PlayStation 10 - in 2050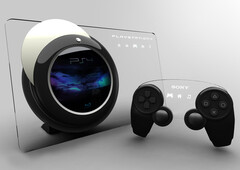 Sony Interactive Entertainment has been busy registering some important terms with the Japan Patent Office. The trademarks are related to future PlayStation releases beyond the forthcoming PlayStation 5 console. The company has been securing all iterations up to number 10, which following past release schedules for PlayStations, could see the light of day by 2050.
Companies often trademark numerous terms related to their products, even if the names never get used. It's a form of corporate security to cover all the naming bases thus avoiding any potential legal issues (such as those caused by trademark trolls). Sony has been peering into the future in regard to its beloved PlayStation franchise and has decided to go all the way to the PS10 for trademarking purposes.
Trademarks spotted with the Japan Patent Office include "PS Six", "PS Seven", "PS Eight", "PS Nine", and "PS Ten". The commonly used "PS" abbreviation is featured in the applications rather than the whole "PlayStation" name. Of course, there is absolutely nothing physical to be linked with these names yet; the gaming industry and its associated hardware is going to be completely different by the time any PlayStation 10 hits the market.
Sony really is planning for the future though. New PlayStation consoles get released roughly every six or seven years, so we won't be reporting about leaked images of devkits or confirmed specifications for the PS10 for at least another couple of decades yet. But it feels like the PS6 is relatively just around the corner now.