Windows Polaris could run legacy Win32 apps through remote Azure servers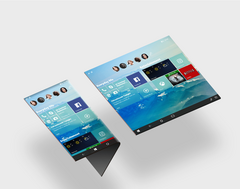 Even though Polaris will not support Win32 apps natively, Microsoft could use Azure-based remote services like RAIL or VAIL for legacy software. The upcoming Surface Phone is rumored to be the first device that will run Polaris and it is expected to be launched in late 2018.
Microsoft's next Windows OS, codenamed Polaris, is in its final stages of development and could be released in late 2018, if what Italian blog Surface-phone.it has uncovered proves to be real. Moreover, the blog claims that the Win32 legacy support, which was completely eliminated from the Polaris core code, may still be offered through remote desktop solutions. This support could be added after the initial launch, however.

According to the Italian blog, Microsoft could circumvent all massive performance penalties introduced by the virtualization of Win32 apps through two new services called RAIL and VAIL. RAIL is short for Remote Application Interface Layer and could provide access to Win32 compatibility through a remote Azure server that requires Internet connection. For situations that don't allow Internet access, VAIL (Virtualized Application Interface Layer) could take over and run in a local container to offer legacy support. The Surface Phone that is expected to be launched at the end of 2018 is said to offer support for Microsoft's upcoming mobile OS codenamed Andromeda, as well as for the first version of Polaris that will not include RAIL and VAIL (for obvious reasons).

The RAIL and VAIL solutions may turn out to be pure rumors, since Microsoft is already offering Win32 support on portable devices that run on ARM processors, while the Universal Windows Platform allows desktop systems to install legacy software via special containers. The fact that Microsoft wants to accelerate the launch of Polaris, previously thought to be coming some time in 2019, might mean that the company intends to heavily promote its upcoming mobile devices.