Whatsapp to roll out file sharing support for all file types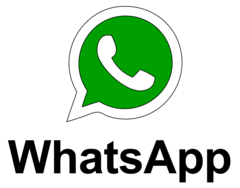 Whatsapp is finally ready to give users what they want. The company will be rolling out a file sharing update over time, which allows users to send files of all types, and also not have to deal with the infamous compression when sending images.
With over a billion downloads on the Google Play Store, there is little to no doubt that Whatsapp is the biggest web messaging app out there. The company, owned by Facebook, is finally catering to one of the biggest gripes users have with the service: file sharing.
Whatsapp may have billions of users but till date, it's been an underwhelming file sharing service at best. Only multimedia file types (pictures, videos, audios, and documents) could be shared on the app, a shortcoming that has seen some users migrate to more flexible services like Telegram. The company is set to fix that, though, and it will be rolling out sharing support for all file types; which means you can now share .apk, .zip, and a host of files with other extensions. It also means you can send pictures without having them compressed like before.
There are limitations to this, however, with a file size limit of 128MB on iOS, 100MB on Android, and 64MB on Windows. A bit disappointing but progress must be appreciated.
There's no set date for this, as it may be a server-side update. Odds are those in the beta program will get it first, though.