Update | Semiconductor company TSMC attacked by virus, production line affected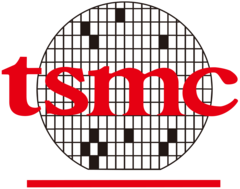 TSMC stopped production in several fabs on August 3 after a virus had penetrated key systems. Production has stabilized and returned to normal, but how the virus infiltrated the company is still unknown. The downtime caused by the outage could cause TSMC to lose several wafers and lag behind schedule. Details on the how the attack occurred remain scant. Update: it appears the culprit was the WannaCry ransomware.
Working For Notebookcheck
Are you a techie who knows how to write? Then join our Team! Especially English native speakers welcome!
Currently wanted:
News and Editorial Editor - Details here

Update: Sensors Tech Forum has confirmed the cause of TSMC's virus woes was none other than the ransomware WannaCry. The attack exploited unpatched Windows 7 based PCs at TSMC, and although they were not connected to the internet so as to be more secure, "negligence" on the part of TSMC allowed the virus to infiltrate TSMC's PC network. Ironically, PCs must be connected to the internet in order to activate WannaCry's kill switch, which would have prevented the damage, which could cost as much as US$170 million.
On the night of August 3, semiconductor company TSMC was affected by a virus, which not only managed to penetrate key computer systems but even affected production. While CFO Lora Ho told Bloomberg "TSMC has been attacked by viruses before," she then went on to say "this is the first time a virus attack has affected our production lines." TSMC is a globally crucial fab company as it provides silicon for Apple, Nvidia, AMD, and Qualcomm, and the company has even provided a special 12nm node for Nvidia to use on the Volta based Titan V card.
As fabs were temporarily shut down, rumor was that not only was a virus the source of the issue, but that TSMC was hacked. However, TSMC has denied this and merely stated that the severity of the infiltration affected each fab differently. By now, most if not all fabs are back in working order. Unfortunately for TSMC, this could not have happened at a worse time; the manufacturer's 7nm process is just now ready for mass production and clients such as AMD and Apple respectively expect to have their Vega and A12 chips ready later this year. Earlier this year in March, Samsung had a power outage for just a half hour and it destroyed 3.5% of the global NAND flash supply for that month. Hopefully TSMC took the necessary precautions to ensure as many wafers as possible could be recovered; the outage will, however, to affect 3% of their quarterly revenue.