TSMC incident may put AMD and Nvidia GPU supply at risk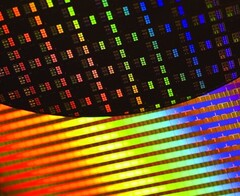 TSMC confirmed that around 10,000 wafers were compromised, but the Taiwanese company has yet to make an official statement about the full extent of the damages and the exact circumstances of the incident. The unfortunate event could create AMD / Nvidia GPU shortages and artificial MSRP increases in the coming months.
TSMC is currently the biggest semiconductor maker in the world, and many respectable brands like AMD, Nvidia, Huawei, MediaTek, Sony or Microsoft get their chips manufactured in the Taiwanese fabs. Unfortunately, TSMC recently had to deal with a delicate problem involving a chemical contamination that compromised thousands of wafers. This problem occurred in Fab 14 B, which is manufacturing chips on the 12 nm and 16 nm nodes, so this could lead to RTX 2000-series GPU supply problems for Nvidia and console GPU supply shortages for AMD.

According to ETtoday, the chemical contamination affected at least 10,000 wafers and the production in Fab 14 B was stopped altogether in order to investigate the damages. This may lead to delayed supplies for TSMC's big-name customers, and, consequently, increased prices for certain chips. Nvidia uses 12 nm semiconductor technology in its latest Turing GPUs and the same 12 nm tech is integrated in AMD's GPUs that power the Sony PlayStation 4 Pro and Microsoft's Xbox One X. Not to mention all the mobile SoCs from the biggest Chinese phone makers.

The entire Fab 14 is supposed to manufacture around 100,000 wafers per month, and it looks like the contamination ruined around 3-days-worth of wafers plus whatever time it takes TSMC to solve the problem. TSMC is expected to make an official statement as soon as it has things under control.