TSMC purportedly readying Apple A12 production for upcoming iPhone X Plus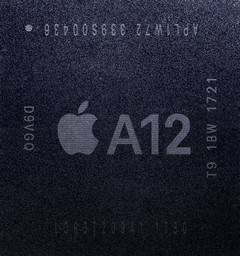 Apple could beat Qualcomm to market with the first consumer smartphone equipped with a 7 nm SoC. Its custom A12 processor is predicted to power the next generation of iPhone and iPad devices coming later this year. As usual, the iPhone maker is keeping quiet until its annual WWDC press event next month where refreshed MacBooks are also rumored to make an appearance.
Apple is expected to announce a slew of new products at WWDC 2018 in less than two weeks. Although major operating systems will likely be updated to iOS 12, Mac OS 10.14, and watchOS 5, it's the potentially new hardware products that will have everyone excited. Rumors have been collecting over the past few months about an iPad Pro X, entry-level MacBook, iPhone SE 2, and the iPhone X Plus. Now, new information is adding credence to the iPhone X Plus rumors.
According to Bloomberg, TSMC is entering full production of Apple's 7 nm A12 SoC for the unannounced successors to the iPhone 8 and iPhone X. The early start will supposedly prepare Apple for a September 2018 launch date of its new devices.
The 7 nm Apple SoC would compete directly with the future Snapdragon 855 that will also be produced under a similar fabrication process. Early last month, TSMC boasted about a 20 percent increase in performance while consuming 40 percent less energy between its current 10 nm FinFET process and its fledging 7 nm process. Current flagships from major competitors like Samsung and Huawei are still carrying 10 nm processors.
Source(s)