Upcoming iOS 13 update to include a new home screen, various iPad-focused features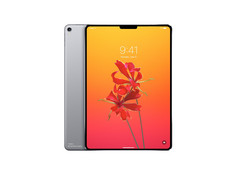 Although iOS 12 beta is not available yet for the public, a recent leak revealed a few details about its successor. According to this leak, iOS 13 "Yukon" will come with an updated Files app, a home screen redesign, tabs in apps like in macOS, as well as other iPad-focused features.
At this moment, the latest iOS release is version 11.3.1, which was introduced on April 24. Only 4 days ago, Apple also released the 11.4 Beta 3 preview build. For now, there is no iOS 12 build available for the public, but we already bumped into some rumors concerning its successor.
According to Mark Gurman, "iOS 13 "Yukon" will have a big iPad-focused feature upgrade as well, including an updated Files app. some other things in the works are tabs in apps like in MacOS, same app side by side, Apple Pencil stuff. The home screen redesign is iPad focused."
In addition to the above, Gurman also confirmed that iPhone users will get a SpringBoard redesign as well. An improved Notes app is also expected to be included in iOS 13 and, if everything goes smoothly, the next-next-gen major iOS update will arrive in 2019.
Until iOS 13 arrives, we should first get ready for iOS 12. This release should be previewed next month at WWDC and is expected to include a long list of bug fixes and performance improvements, as well as a few new features, such as a new home screen and CarPlay UI. Obviously, it should be released later this year, most likely in September — if we take into account the launch dates of the previous iOS versions.