The time-of-flight (TOF) sensor market may hit nearly US$7 billion in 5 years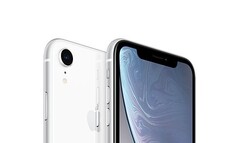 Time-of-flight (or TOF) sensors became a hallmark of flagship phones as of 2018. They may enhance 3D perception in these devices for photography or even biometrics purposes. However, they are also now projected to become important in other forms of consumer electronics, autonomous cars and robotics. This may drive their market's value up to US$6.9 billion in 5 years.
An increasing number of premium phones integrate time of flight (TOF) sensors in order to confer 3D properties on either their front-facing or rear cameras. This may be done for security, or simply for potentially improved functionality in multi-lens systems. This trend has helped to drive the market for these components up to a worth of US$2.8 billion in 2020. However, it is now projected to climb even higher in the near future.
The latest analysis on this subject shows that this market could attain a value of $6.9 billion by 2025, or by a compound annual rate of 20% over those 5 years. This progress may be due in part to the continuing uptake of 3D TOF cameras in mobile devices. However, they may also become more popular in other devices such as TVs, PCs, consoles and standalone cameras.
The increasing success of the TOF market may be driven by the ease of building them into devices such as these. In addition, these parts are viewed as cost-effective, reliable and economical in terms of power use. Finally, TOF sensors are likely to become attractive for applications beyond the consumer sector. They include various uses in the aerospace, defence, healthcare and automotive industries.