The Realme X2 Pro's 6GB SKU is coming to India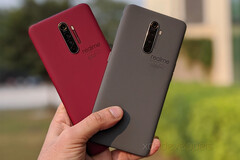 Realme launched the X2 Pro in India recently. It was made available in its 8 and 12GB RAM variants, although there is also a 6GB version that some fans of the OEM in this country may also have liked. Now, this option is to be released in the same market, priced at the equivalent of US$394.
Realme launched its first real flagship-level phone this year. The X2 Pro rocks the Snapdragon 855 Plus SoC, and has RAM options that go up to 12GB. It is also blessed with premium features such as a 90Hz display (although its resolution is still FHD+), Dolby-enhanced dual stereo speakers and 50 watt (W) SuperVOOC charging.
As the OEM usually aims for affordability, Indian consumers may have been delighted when it launched in their country during November 2019. However, it transpired that Realme only released the 8GB RAM/128GB internal storage, as well as the 12/256GB variant, into that market, thus leaving its impressive specs out of the reach of some potential buyers.
Now, though, a brand executive, Madhav Sheth, has announced that a third X2 Pro option, the 6/64GB SKU, is to join them on sale in India "soon". In addition, the same phone's "Master Edition", which consists of a 12GB model finished in a sandstone texture (that some hardcore OnePlus fans may have wished for in the 7 or 7T Pro) and Concrete or Brick Red colors, will also become available there.
These new choices will go on sale on December 24, 2019 for INR 34999 (~US$492), whereas the 6/64GB version will be priced at INR 27999 (~$394).