Deal | Save up to US$500 until August 3 on an unlocked Galaxy S10e, S10 or S10+ or get a second one for free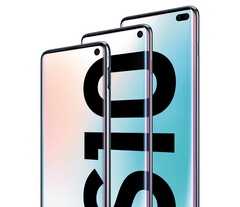 Best Buy has teamed up with AT&T, Sprint and Verizon to offer up to US$500 off an unlocked Galaxy S10e, S10 or S10+. The sale applies to all colours and storage variants, with the Galaxy S10e costing as little as US$349. Alternatively, AT&T and Verizon are offering a second device for free, but only when you buy the first at full price.
Samsung released the Galaxy S10 series just over four months ago following its unveiling at Galaxy UNPACKED in February, with the S10e, S10 and S10+ launching at US$749, US$899 and US$899 respectively. The next set of flagships are due to arrive this Fall with Apple, Google, Huawei and Samsung all set to release new smartphones, knocking the Galaxy S10 series off the bleeding edge.
In response, Best Buy is currently offering up to US$500 off unlocked Galaxy S10 devices, effectively bringing the series down to midrange smartphone prices. The sale applies to all colours and storage variants, although Best Buy is only reducing the Galaxy S10e by US$400. Nonetheless, this means that the 64 GB model now undercuts the Pixel 3a, which will undoubtedly make the Galaxy S10e a more attractive prospect than it previously was.
There is one caveat though, which is that you must activate the device with AT&T, Sprint or Verizon or be faced with a US$200 surcharge. Alternatively, you could buy any S10 series device and get a second one free with AT&T or Verizon, although you must purchase an Unlimited Plan for the former carrier. Incidentally, all purchases come with a 6-month free trial of Spotify Premium and a Fortnite Galaxy iKONIK outfit. The Best Buy sale runs until August 3.