Samsung's Galaxy XCover series allegedly set for a new update soon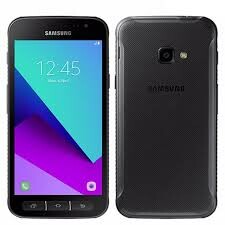 The Samsung Galaxy XCovers are a line of smartphone that clearly happily sacrifice performance and modern-day looks for ruggedness. It has not seen a refresh since 2017. Now, however, it appears that a phone called the XCover 4s has been certified by Bluetooth SIG.
A new Samsung mobile device has reportedly been spotted on Bluetooth SIG's listings. As its model number is SM-G398FN, it is thought that it may be a Galaxy XCover for 2019. It has been hypothesized that such an update to this line would be known as the XCover 5; however, this latest leak specifies the suffix 4s instead.
This smartphone, like its predecessors, is likely to prioritize durability over all else. The latest rumors surrounding the 4s hint at MIL-STD-810G certification and IP68 ingress-protection rating for the device. It may also be powered by the mid-ranger Exynos 7904 SoC with 3GB of RAM, and ship with One UI based on Android Pie.
The XCover 4s is also now known as a Bluetooth 5.0 Low Energy phone. However, it is still not clear how this phone may look. Due to the constraints of Samsung rugged design, even the Galaxy XCover 4 had difficulty looking like a 2017 device on its release; however, in a year where increased environmental protection has become much more widespread, the XCover 4s may have a better shot at looking like a brand-new device.
On the other hand, its leaks also suggest a 2800mAh battery, which represents no change compared to its 2-year-old predecessor. Furthermore, in this day and age, such a capacity is underwhelming at best. It is reportedly to be sold at a price of €249 (US$278) on its launch.