Samsung introduces the Exynos Auto and ISOCELL Auto brands for automotive applications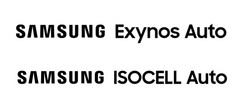 Although Samsung has been providing solutions for the automotive industry for a while, it had no dedicated brand for this market. The new Exynos Auto and ISOCELL Auto come to fill in the gap and "to bring cutting-edge application processor and image sensor technology solutions to the road."
Samsung Electronics is now ready to bring the well-known Exynos processors and ISOCELL image sensors to the automotive industry using dedicated brand names. Most likely to benefit from the popularity of these two brands, they only added the "Auto" suffix to them, thus turning Exynos and ISOCELL into Exynos Auto and ISOCELL Auto.
According to Kenny Han, vice president of Samsung's Device Solutions Division, "Samsung's new automotive brand solutions, Exynos Auto and ISOCELL Auto, bring Samsung's market-proven technologies to automotive applications with enhanced features and durability required by the market," promising to deliver "new driving experiences" to the next-gen smart vehicles.
The Exynos Auto processors belong to three sub-categories: V series for infotainment systems, A series for ADAS, and T series for telematics solutions. Practical applications of these chips can be seen together with the ISOCELL Auto solutions at the International Suppliers Fair (IZB) in Wolfsburg, Germany, from October 16 to 18 at Hall 1.
More details about the products that involve the two new Samsung brands can be found on these pages: Exynos Auto and ISOCELL Auto.