OmniVision aims to bring thinner bezels to sub-premium notebooks with its new SoC for webcams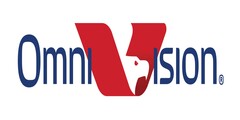 The laptop webcam has become a critic's punchbag as of late, as its relationship with these devices' screens is changing, diminishing or in some cases disappearing altogether. This may put some OEMs off the development of thinner bezels in their entry-level machines. However, the new OV0VA10 SoC may help them in this regard.
One of the notebook industry's biggest design challenges is to make its screens as big as possible without compromising on device footprint or total height. This often necessitates the reduction of bezels around displays. The strategy has resulted in some strikingly effective esthetics and functionality, mostly at the higher end of this market.
However, this trend has also come at the expense of the almost-obligatory notebook webcam, which sometimes finds itself shunted off into untoward locations on devices, or rendered absent altogether. In addition, the technology to make screen-bezels thinner is often still out of reach of more budget machines. Enter OmniVision with its new OV0VA10 SoC. This module incorporates the OmniPixel®3-HS architecture and image sensor to support a webcam, but in a form-factor that leads to necessary components that are only 4mm high.
The chipset exhibits a 1/10" optical format, which makes for pixelsof 2.2microns in size. That, however, leads to a potential drawback of the OV0VA10: its resolution would still only be VGA. Then again, OmniVision's product marketing manager, Jason Chiang, asserts that "Analysts predict that 20% of embedded notebook cameras will remain at VGA resolutions for the foreseeable future, due to cost considerations in the entry-level market". The OmniVision OV0VA10 SoC is now available for those who wish to sample, test or incorporate it into the entry-level notebooks of the future.