Oculus Rift VR headsets defeated by runtime service issue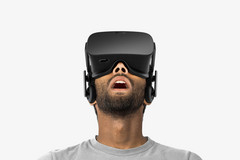 Oculus Rift virtual reality headset owners have been struggling to operate their devices today due to an issue with the Oculus Runtime Service. Users who have tried to open the app have faced an error message stating "Can't Reach Oculus Runtime Service." Technicians at the tech company are currently investigating the problem, which is possibly down to an expired security certificate.
Oculus Rift users around the world have not been able to play their favorite VR games today due to a software issue affecting the popular headset. It has been reported that upon opening the app for the device, owners have been greeted by an error message preventing any planned VR gaming session. The error dialog box then blocks any further use of the app, rendering the Oculus Rift temporarily useless.
A message heading a forum thread about the issue at Oculus' official website reads:
We are aware of and actively investigating an issue impacting ability to access Rift software. Our teams apologize for any inconvenience this may be causing you and appreciate your patience while we work on a resolution. We'll share more updates here as we have them. Thanks.
There has been speculation that the error was caused by the company failing to update a security certificate. Some users have even resorted to changing the Windows 10 clock to before the certificate's date of expiration, although this temporary workaround could cause issues with Windows Update Service and is NOT recommended.
Oculus VR is a division of Facebook, having been acquired by the social network giant in 2014 for a deal worth around US$2.3 billion.