NVIDIA CEO may have spoiled Unity Engine's ray-tracing support announcement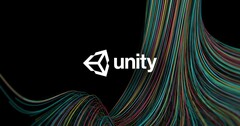 NVIDIA's CEO, Jensen Huang, referenced both Unreal and Unity Engines in relation to ray-tracing during a company conference call about its fourth-quarter earnings conducted this week. That is odd, however, as only Unreal has ray-tracing support at present. Therefore, Huang may just have leaked Unity's imminent roll-out of similar capabilities.
This week saw evidence that Unreal Engine has demonstrably beaten Unity to ray-tracing support. However, some indications indicate that the Epic Game's facility's main rival will catch up soon. NVIDIA's chief executive officer (CEO), Jensen Huang, distinctly mentioned both engines by name in relation to the next-gen graphics reproduction technique.
This reference was found in the transcript of a conference call concerning the GPU-maker's 4th-quarter performance made this week. Huang stated that, "[...]probably one of the biggest stories that came out just last week is Unreal engine and Unity, both of the game engines are going to incorporate RTX and ray tracing technology[...]". This utterance was part of a response to a question on customer retention in the gaming market.
Therefore, it appears that Huang has come across information that Unity will join Unreal in this level of support some time last week. However, it may also be that the CEO slipped up and included the former name in the statement as both are simply associated with gaming software in the same way. In addition, not much has been heard about Unity in relation to ray-tracing since about September. Therefore, it cannot be said for certain that a new version of the software is about to arrive any time soon.