Moto G6 Play kernel source code for Android Pie is now freely available on GitHub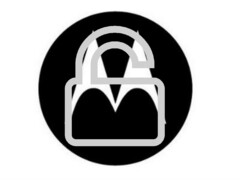 Motorola has just released the kernel source code for Android 9 Pie for the Moto G6 Play. This release should make it much easier for modders and developers to create Android Pie-based custom ROMs for the handset, extending its life a bit. Motorola is one of the few companies left that still routinely releases source code for its handsets.
Motorola may not make the best Android handsets on the market, but there is one area where Motorola still stands out: software openness. Motorola has continued that trend by releasing the Android 9 Pie kernel source code for the Moto G6 Play on GitHub.
The Moto G line is one of the few phones that is still regularly sold universally unlocked, meaning it can work with any CDMA or GSM carrier, worldwide. The phones also have unlocked bootloaders, which makes it very easy for users to attain root access on or load custom firmware (AKA, a custom ROM) onto their device.
The Moto G6 Play is a decidedly mid-range phone (and a low-powered one at that), but it was fairly popular upon its launch. The release of the Pie kernel source code will make it much easier for developers and modders to create customer ROMs, recoveries, and other software/firmware for the device. That, in turn, should increase the phone's lifespan a bit.
With several companies locking down the bootloaders of their handsets (we're looking at you, Huawei), it's refreshing to see a company that still encourages developers to tinker with their smartphones.