Massive data breach may have affected millions of Instagram users, including some major influencers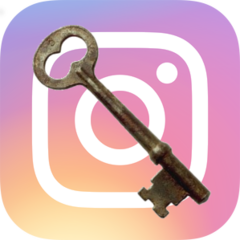 A recently discovered hack has exposed the personal contact information of millions of Instagram users, including some prominent influencers and celebrities. The hackers attacked an Amazon Web Services-hosted database owned by Chtrbox, a Mumbai-based marketing firm. Chtrbox had built out the database to broaden their network of potential contract marketers on Instagram. The worst part? The database didn't even have a password.
A database housing personal details of millions of Instagram users, including major influencers, brands, and celebrities, has reportedly been leaked online. The database, which was hosted by Amazon Web Services, belonged to a Mumbai-based marketing firm and did not have any kind of password protection.
While the exposed data contains information that could easily be scraped from public Instagram accounts, it also includes personal details, including email addresses and personal phone numbers. The database belongs to a social media marketing firm by the name of Chtrbox. The Mumbai-based business contracts with Instagram influencers in marketing campaigns.
Apparently, Chtrbox built out the database in an effort to broaden their network and included data from users and influencers who claim they have never worked with Chtrbox. The database also contains an estimated worth for each influencer Instagram account, based on routine metrics like the number of followers, likes, shares, and other details.
This isn't the first time Instagram has been the focus of a major data breach. A few years back, the Facebook-owned company admitted that hackers were able to obtain non-public email addresses and phone numbers of six million Instagram accounts due to a known security flaw in the company's developer API.