It's over(?): Huawei phones may never use the Google mobile ecosystem again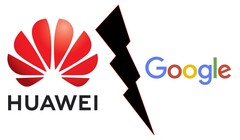 Huawei's Austrian regional manager has reportedly indicated that the OEM's phones will use its own in-house version of Google Mobile Services going forward, never returning to the use of the Play Store and its apps as normal. The company has developed its own alternatives for both following its ban from trading with US companies.
No future Huawei phones will support Google Mobile Services in the future. This is in line with a report in the Austrian media outlet Der Standard, based on statements made by this OEM's manager for the country, Fred Wangfei. These devices will run the OEM's own Play Services replacement, which includes its own app store and associated frameworks.
Huawei was cut off from using the former, as the vast majority of Android OEMs do, under the terms of its ban from trading with US companies. This has been in force for several months now. There are now indications that the Chinese company has no intention of switching back, even if they were allowed to.
On the other hand, the Dutch site Tweakers.nl has also asserted that its sources say this may not be completely set in stone at Huawei. Apparently, these individuals believe that the OEM's "first choice" would always be "an open Android ecosystem". However, in the absence of official clearance to work with Google, it has been obliged to develop one of its own.
It is not clear as yet whether this applies to the upcoming flagship P40 series; however, should this be the case, the lack of a fully-functional EMUI version may cut into sales of these phones. On the other hand, Huawei's Mobile Services may have the potential to disrupt the Mountain View's effective monopoly on the ability to operate non-Apple smartphones as most everyday users expect.