Intel's Scalable Xeon CPUs to arrive by 2020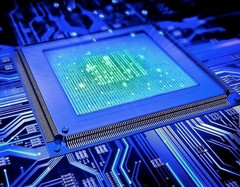 According to a leak roadmap presented by Intel at the Chinese University of Changsha City, The Ice Lake scalable processors were pushed to 2020 due to some 10 nm fabrication process issues. Meanwhile, Intel will launch the Copper Lake scalable Xeon CPUs a few months before the Ice Lake family. The roadmap also shows the 28-core Cascade Lake HPC CPU scheduled for an early 2019 release.
Intel has recently presented a server-grade/ HPC CPU roadmap to students and professors of the Central South University in Changsha City, Hunan, China, but this was not supposed to be disclosed to the general public. Apparently, some students ignored the NDA and posted the road-map anyway, revealing a few interesting details about the scalable technology coming to the Xeon chips in the next few years.

The already rumored Ice Lake-SP family was apparently pushed from 2019 to 2020 because of Intel's 10 nm manufacturing problems. In addition, Intel is also planning to launch a second family codenamed Copper Lake-SP, which should arrive ahead of the Ice Lake-SP one. The one major feature that these two families will support is the Barlow Pass DIMMs, which, according to Anandtech, should be an improved Optane DC Persistant Memory DIMM integrating advanced 3D XPoint NVM. Both families will support a new eight-channel per-socket memory sub-system plus a series of OmniPath fabric innovations.

Intel is also planning a 2019 launch for the Cascade Lake-AP 28-core CPU presented this year at Computex. The CPU will run on the Walker Pass platform and will replace the Xeon Phi 7200-series. End-user availability for the Copper Lake family is expected to occur in early 2020, while the Ice Lake family will be pushed to late Q2 2020.