Intel is slated to launch its new ULP microarchitecture in October 2019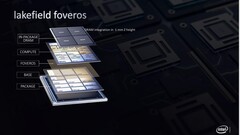 Tremont is a collective name for Intel's next-gen SoCs developed for mobile, low-end and IoT devices. Currently, they are thought to have a microarchitecture based on a 10 nanometer (nm) process. The Linley Group now asserts that this will be confirmed or denied at its upcoming conference in Santa Clara, California.
Intel Tremont is an upcoming successor to the current Goldmont Plus series of SoCs, which are intended for ultra-low power (ULP) devices such as tablets, internet-of-things (IoT) components and microservers. Therefore, it is also likely to make up the new Lakefield processor (effectively 2019 for Atom, but stacked with the new Foveros technology) destined for use in the Surface Neo.
For all its low-end trajectory, it has attracted attention due to the fact that it is slated to upgrade to a 10nm fabrication process rather than the 14nm found in current solutions. Tremont is also linked to Gen11 graphics, a sub-10 watt TDP and the code-name Elkhart Lake.
The Linley Group, an organization involved in the analysis of semiconductors for ULP-type chipsets and the production of the Microprocessor Report, will apparently dispel any remaining mystery on this subject at its upcoming conference.
This event may unveil Intel's latest developments, and will take place on October 23 and 24, 2019 at the Hyatt Regency in Santa Clara, California. The Tremont-related presentation is scheduled for the second day of this conference.