Intel Coffee Lake-S 8-core/16-thread CPU spotted in SiSoft Sandra benchmarks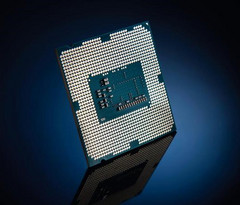 The SiSoft Sandra benchmarks reveal that the upcoming Coffee Lake-S octa-core/16-thread CPUs will be compatible with current chipsets and the soon-to-be-released Z390 platform. The test prototype is clocked at 2.6 GHz by default, has 18+2 MB cache, and managed to score 237.032 GOPS, making it slightly faster than a 4.4 GHz i7-8700K.
Rumors about the 8-core/16-thread Coffe Lake-S CPUs from Intel have been going around for almost half a year, and up until now, these CPUs were already spotted in the 3DMark database and even Intel's technical docs. The most recent Coffee Lake-S spotting came with its appearance in the SiSoft Sandra benchmarks, which unveiled quite a few new details on top of the test results. This would be the first gen 8 octa-core mainstream CPU from Intel, which is set to go head to head with AMD's Zen+ competitors.

First of all, the CPU was tested on the Kaby Lake client system platform, conforming the fact that it will be compatible with current gen motherboards and chipsets plus the upcoming Z390 platform. The test chip was running at 2.6 GHZ, but the benchmark does not provide any information regarding the boost frequencies. Additionally, the CPU features 16 MB L3 cache and 2 MB L2 cache, while the TDP is expected to come close to 100 W.

Performance-wise, the Coffee Lake-S early prototype was able to yield an overall score of 237.032 GOPS, which is slightly better than an i7-8700K running at 4.5 GHz. Bearing in mind that this was only a prototype chip running at 2.6 GHz with unknown boost frequencies and Intel could increase the clocks for the final models, the result is decent, with room for improvement.

Sampling for the Coffee Lake-S CPUs is rumored to begin in early June, meaning that the official launch could occur in Q3.