With the sudden and meteoric rise of working from home, more users than ever are looking for digital privacy. A virtual private network, or VPN, is by far the easiest and most popular first step to take if you want to keep your data safe from prying eyes. A VPN is a relatively simple service; all it does is route some or all of your computer's Internet traffic through a third-party server, much like a simple proxy. Unlike a common proxy, however, it's designed to encrypt and mask all that data, where it comes from, and where it's going. There are various reasons people opt to use a VPN, including access to foreign websites and services, peer-to-peer file sharing, evasion of political snooping, protection on public Wi-Fi networks, and for a secure connection to central servers for work purposes. We're going to delve into the factors you should consider in choosing one, as well as several of the most popular and effective options.
Also, if you're one of the lucky ones able to work from home, make sure to stop by some of our other resources on this suddenly up-and-coming trend:
What to look for
First up is privacy. A good VPN service promises to keep no logs that could identify who a user is or what they're doing. For this reason, trust is one of the main factors in how many people choose a service. Users must be able to legitimately believe that a company does not keep logs, or the effectiveness of subscribing to a VPN is considerably compromised. Anyone who's especially concerned with privacy over the long term should start by selecting a VPN that's based outside of a certain global network called the 5 Eyes, which extends into the 9 Eyes and 14 Eyes as well. The 5 Eyes network consists of the prominent Anglophone nations of Australia, Canada, New Zealand, the United Kingdom, and the United States. Denmark, France, the Netherlands, and Norway flesh out the 9 Eyes, while Germany, Belgium, Italy, Sweden and Spain fill out the 14 Eyes. As you move from 5 to 9 to 14 countries, intelligence cooperation gets less and less thorough, but the most paranoid privacy-conscious users will still want to avoid those 14 countries entirely. In addition to log and location status, some services offer different levels of encryption that security-sensitive users will appreciate.
Speed is another significant factor in choosing a VPN. As you'd expect, connecting to and routing all your data through a third-party server can add latency and reduce bandwidth, but believe it or not, you don't actually have to make huge sacrifices. There are fast VPNs out there. In fact, in some cases, such as gaming and media streaming, ISPs may actually throttle Internet speeds, and using a VPN will mask the type of data you're using to prevent such a slowdown.
Particularly power users will be interested in advanced features that can make VPN coverage faster, more consistent, more secure, and more versatile. Some of these features include kill switches, split tunneling, double-layer connections, support for protocols like IKEv2 and OpenVPN, and the ability to be installed directly to a router to provide whole-network coverage rather than a separate connection for each PC. These features sometimes – but not always – require a little bit more tech know-how than simply installing an app and inputting your username and password, but if you put in the extra effort, they can significantly improve the private-browsing experience.
Then there's price. Some services offer free trial months, although the full list of features and bandwidth allowances may be limited until the service is paid for. Subscriptions bought by the month tend to be significantly more expensive than long-term contracts, and you wouldn't want to be stuck with the wrong company for years. There are hundreds to choose from, and if you search your favorite online forum for people's experiences you'll likely receive a ton of different answers, but there are a few large ones that stand out from the crowd. So, with very little further ado, here are some of the best popular VPNs to choose from in 2020.
Note: These are in no particular order, and NotebookCheck does not participate in any affiliate programs with any of the following services. We receive zero compensation for publishing information or opinions about any specific VPN provider.

Private Internet Access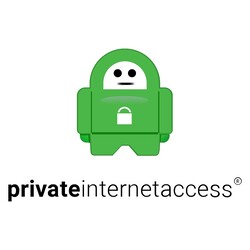 PIA has been around for quite a while and has a lot of dedicated users. It has over 3,000 servers to choose from in 30 countries, and unlike some, every one of those servers support peer-to-peer file sharing. In real-world testing using a 100 Mbps connection, Private Internet Access delivers a bandwidth hit of about 20% at the most in many locales, as long as it's properly configured. It allows for up to 10 connections per user, which is more than most others as fast as it. Among its highly convenient features are 24/7 tech support via email, domain-based ad and malware blocking, and a handy private browser for iOS that automatically wipes all session data when it's closed. Advanced users will appreciate its highly configurable options such as optional data authentication, handshake methods, and selectable 128- or 256-bit encryption. It uses a dedicated DNS and allows you to set your own custom DNS, and its app is available for Windows, Android, and iOS. In addition to the listed features, there are quite a few more that PIA has implemented in its long tenure near the top of the field.
Like most, PIA claims to log zero user data, but unlike most, it regularly publishes a transparency report, the most recent of which indicates that for the last six government subpoenas, no logs were provided. This apparent evidence helps to assuage the fears that some users may have based on PIA's location in the USA, which is a member of the 5 Eyes that's notorious for collecting data on just about everyone.
Costs are similar to other top-tier services, starting at US$10 per month and dropping to about US$6 and US$3, respectively, with 6-month and yearly packages. If you're looking for a tried-and-true solution to online security and you're okay with using a USA-based service, Private Internet Access is worth a look.
PureVPN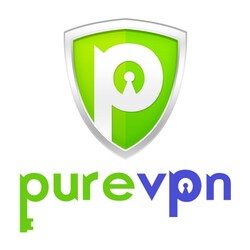 This one is designed with the average consumer in mind. It delivers speeds upwards of 200 Mbps without difficulty, which is more than enough for streaming high-definition, region-locked content. It offers five preset connection modes, which everyday users may find useful, though advanced users might wonder what the exact differences are between each one. It does clearly offer additional options such as IPv6 leak protection and a kill switch with auto-redial functionality, which greatly minimizes the chance of exposing your device's identity. The Android app retains many of the features of the Windows desktop app, something not all VPNs can offer. Also of note is that the folks at PureVPN appear to do a very good job at keeping their server IPs off of streaming sites' blacklists, which is good news if you're trying to access region-locked media outside of their original publishing area.
On the negative side, in-depth testing showed that the app does withhold information about some of its actions. When using the built-in Windows 10 functionality, it may or may not follow your instructions perfectly with regards to TCP vs. UDP vs. IKEv2 connection, and it won't inform you of this at the time, either. There's also a second of IP address vulnerability in the event you shut down the connection manually. The average user likely won't have to worry about this, but power users who insist on having absolute control over their connection may balk at it.
Additionally, in one 2017 case, the FBI apparently obtained some data from PureVPN to catch a suspect later charged with cyberstalking. The company has since updated its privacy policy to be considerably more specific regarding its data collection, now claiming that all it logs is your ISP and the time and date of your connection to the server. While this isn't exactly blanket "no logging" policy, it is quite a bit less vague than most other VPNs' privacy policies.
PureVPN starts at US$10.95 per month, reduces to just over US$8 for 6 months, and it drops considerably lower – around US$5 or less, depending on active promotions – for subscriptions of 2 years or more. If you look around, you can even find a "lifetime" subscription, which technically lasts for 10 years and comes out to US$10 or less per year, which is an awfully tough price to beat. The company offers a convenient 7-day trial for just about US$1 and accepts most electronic payment cards, PayPal, and even Bitcoin. While the most paranoid users may not like some of its most intricate technical details, it's still a good choice for a lot of regular people.

Mullvad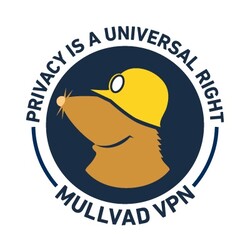 This isn't one of the most well-known options, but it is one of the most privacy-oriented. The service explicitly says that the only thing it monitors is the number of simultaneous connections per account, and even that information isn't logged. It says a lot for the trustworthiness of a company when it provides the level of transparency that Mullvad has. On top of that, it accepts not only standard electronic payment like Visa and MasterCard, but also Bitcoin and anonymous pre-loaded gift cards. If you're absolutely intent on being unidentifiable online, it's hard to beat Mullvad.
It has some simple configuration options such as a kill switch, UPD and TCP support, and optional IPv6 leak protection, but for more intricate control you'll have to go in through its relatively flexible command line interface. That will require a little extra know-how, but it's also not necessary for the average user. One thing that does aid the everyman is the consistency of its connection; when switching servers or manually shutting down the connection via Task Manager or similar forcible methods, there's not even a fraction of a second where the user's IP address is identifiable.
There are some minor downsides. Its speeds are good, but not the best, and it's not intended to reliably unblock streaming media from all regions. Also, there's no discount available for long-term subscriptions; the US$6-per-month price is maintained no matter how long you sign up for. But if you're mostly concerned about essentially unbreakable privacy and rock-solid security with good overall performance, Mullvad is a very worthwhile choice.
ExpressVPN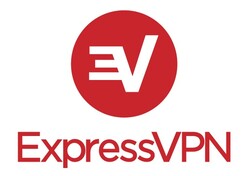 The biggest selling point of this one is right in the name. It delivers plenty of bandwidth and reasonably low ping times. ExpressVPN has thousands of servers in well over 100 locations. It's relatively easy to install on a router using the OpenVPN protocol. Support for IKEv2, standard and inverse split tunneling, peer-to-peer file sharing, and Bitcoin payment options all make an appearance here. Plus, it has been around for a long time compared to many others and offers tech support via 24/7 live chat. Windows, Android, and iOS devices all work well and the company has its own set of DNS leak tests to ensure security. It states right in the terms of service that it tracks connection dates, servers used, and data quantities for analytics use - once again, the fact that the company shares this information with users provides at least a little peace of mind.
The drawbacks? Well, it is one of the most expensive, at about US$13/month, and it only goes as low as just below US$7 for a commitment of 12 months or slightly longer. Furthermore, the service only allows for three simultaneous connections, so it's not ideal for use by a household with many devices. But if you're looking for one of the fastest and most straightforward, ExpressVPN is it.
SurfShark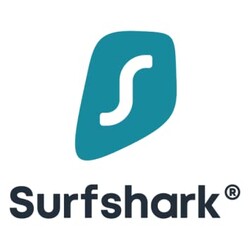 A relative newcomer, SurfShark certainly appears to take the best of all services and combine them into one affordable package. It lets you reliably access media from all around the world, doesn't slow your connection down much, and it offers a host of privacy-minded features. It integrates a variety of versatile features that enable average users to surf the web free from malware, phishing, tracking, and DNS leaks. There's even a built-in alert system that tracks online databases of compromised email accounts that lets you know if yours ends up in the hands of hackers or unscrupulous third-party data hoarders. A specialized Camouflage Mode is included that helps to bypass overarching limits imposed by system administrators, ISPs, and even governments. SurfShark's comprehensive system of encryption, identity protection, and browsing safety features has also been audited by professionals from the Cure53 firm that specializes in identifying holes in online services.
Truth be told, it's hard to find many drawbacks to using SurfShark, even in restricted regions like China. At US$12, it's a bit pricey for a single month, but if you opt for a two-year subscription, that price drops to an impressive US$2 per month. At US$48 for two entire years of versatile, relatively high-speed private browsing, it's tough to argue with SurfShark being an excellent value.
NordVPN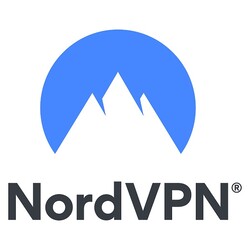 The success of NordVPN is both evidenced and driven by its huge user base. Long one of the most popular VPNs, it offers quick logins, a multitude of servers in many regions, excellent speeds, and easy international access to the likes of Netflix and the BBC. It's routinely one of the first options to come up in discussion of the best VPNs and it has backed up its no-logging claims with third-party audits. It even features tech support via live chat to ensure you don't have any problems setting it up.
So why isn't it the be-all and end-all of privacy services? Well, in 2018 there was a breach. It didn't happen on a huge scale - only a single server in Finland was affected - but the company's ensuing response both bungled the timeline and left out some key facts. While it doesn't appear that any user data was actually compromised, it's not entirely clear what NordVPN's actual shortcomings were in this situation, nor is it certain exactly what it did to prevent something like the breach from happening again. It has been a while since then, and no further problems have been discovered, but that incident did tarnish the company's reputation across many Internet circles.
Make no mistake, NordVPN is a good service - though an expensive one - that most law-abiding users will be quite happy with. There is, however, a small but vocal contingent of folks online who have trust issues with the immensely popular service, and we can't say we really blame them.
ProtonVPN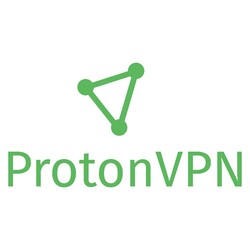 Based in Switzerland, this one is tied to the increasingly popular ProtonMail email service, whose servers are located literally underground and protected by some of the strictest privacy laws in the Western world. The app is pretty straightforward and especially easy to use and utilizes the common OpenVPN protocol, though it's as simple as with any other to set up an IKEv2 connection using the service built into Windows 10. One impressive feature called Secure Core opens a multi-hop connection using an underground, physically secure server much like what the same company uses to store email. This causes speeds to take a noticeable hit but provides an almost unparalleled level of security. The folks at ProtonVPN also do a good job of keeping websites worldwide accessible; while I did have two instances where popular US-based sites were blocked while I was traveling abroad, the technical support team was quick to respond and had the IPs unblocked within a day. In that same vein, whatever technical issue you may have, the team at ProtonVPN is fast and thorough.
It's located outside of the 14 eyes jurisdiction and makes money exclusively through subscription sales, with absolutely no selling of any user data. The only problem we've experienced with the company is that its relatively low number of servers has led to significant congestion in recent weeks, and we've repeatedly found the USA servers to be all but full, resulting in very unfortunate levels of latency and overall slowdowns when accessed from Europe. It's unclear through conversations with tech support if the company is in the process of expanding server volume and bandwidth or not. Nonetheless, if you're located in the US, it's almost certain that it has a server located near you.
A premium account is priced similarly to other high-end services, with monthly passes starting at around US$10 and small discounts offered for year-long plans. When coupled with a ProtonMail account you'll also receive a bundle discount. But there's one more reason to consider ProtonVPN, particularly if you don't need a ton of bandwidth: The free tier is one of the best such services available. You won't have access to all of the features that paid plans have, and it's likely you'll experience slowdowns compared to a premium account, as well, but it's one of the few free VPNs that doesn't have a hard data cap. If you're interested in a straightforward, security-minded option for both Internet access and email, it is worth a shot.
CyberGhost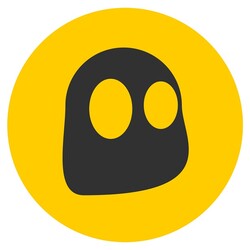 Located in Romania out of view of the 14 Eyes, CyberGhost is practically a one-step solution for Internet privacy. It can actively block trackers, ads, and malicious domains on every website you visit, force browsers to redirect to (secure) HTTPS versions of any page where they're available, compress data to reduce overall usage, and connect up to 7 devices at the same time. No matter what operating system you're using, it should work - it even comes with in-depth installation guides for using it on less conventional systems like the Raspberry Pi or Synology NAS devices. Sites like Hulu and the BBC work from basically anywhere in the world, and in some cases, CyberGhost has even been shown to increase bandwidth.
Sadly, there isn't much of an official trial period (only 24 hours), and you won't get a great deal unless you sign up for 3-year deal, at which point you'll pay less than US$3 per month. On the bright side, though, there is a 45-day money-back guarantee, so if you're really put off by any part of it - for example, its relatively unwieldy mobile apps - you do have a chance to back out. CyberGhost would make a good choice for users outside the US who want to unblock US-based streaming services, especially those who are configuring their own custom home theater PC.
Free VPNs
If you only need something for piecemeal usage, you may be able to get by without a paid subscription, but we wouldn't recommend it for heavy use by any means. It's important to be especially vigilant if you do decide to avoid paying for a premium account. Tunnelbear, for example, has good paid plans and a passable free plan, although its data cap of 500 MB/month can be pretty restrictive. Hotspot Shield, on the other hand, boasts a 15 GB monthly data cap and, as its name suggests, is a decent choice for securing your data on public Wi-Fi. As we touched on above, though, ProtonVPN's free plan is one of the least restrictive free options out there, and with the prevalence of powerful and relatively affordable services on the market, we'd recommend that most users who are serious about their privacy spring for a premium plan.
Conclusion
This hardly even scratches the surface of available VPNs, but we are pretty confident that there's something here for just about everyone. We haven't explicitly ranked them or recommended one specific service for all or most users, because everybody has different needs, and it's up to you to determine which suits you perfectly. This hopefully serves as a jumping-off point that will guide you in the right direction. Whether you're working with sensitive information that needs to be protected from prying eyes, or you just want to be completely anonymous in the Internet, one of these VPNs should help.
We always love to hear from you, so let us know in the comments which VPNs you've used and trusted for the longest!