Harman launches Spark, a device to turn any car into a 'smart' car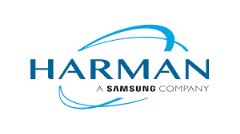 Harman has released the Spark, a product that it claims can make any car "connected". It may be able to convey LTE connectivity, monitoring for auto security and automatic crash assistance on a vehicle. The Spark is currently available through AT&T in the US.
The Samsung subsidiary Harman has launched the Spark, which, they claim, can keep any car in mobile data while on the road. It conveys a source of 4G/LTE data on the vehicle in question, which can then turn into a hotspot for up to 8 devices. The Spark plugs in to the OBD diagnostics socket, and connects to a user via an app (iOS or Android).
The Spark also conveys constant surveillance on the car in question using its 'WatchIt' function. It alerts the user through the app whenever the car is moved, towed or even bumped. The app also acts as a virtual mechanic, keeping the user informed about various things that could go wrong with their vehicle.
Harman's Spark also includes automatic roadside assistance, in which this service can be sourced and paid for using the app in the event of a breakdown. The device's Crash Assistance also calls the user in the event of an accident, to see if they want to summon help.
In the US, the Spark is exclusively offered through AT&T, at a price of US$79.99. It may also require a data plan, at a cost of $5 or more. It will be interesting to see how the Harman Spark does in this market, and if it makes it into others.