Working For Notebookcheck
Are you a techie who knows how to write? Then join our Team! English native speakers welcome!
News Writer (AUS/NZL based) - Details here
There is plenty of excitement about the launch of the Redmi Note 9 series, not least because Xiaomi and its subsidiary Redmi keep promoting it online. Launching tomorrow, the Redmi Note 8 series successors have been spotted on Geekbench, while the specifications of the Redmi Note 9 Pro have apparently been confirmed by several smartphone leakers.
Now, reported photos of the Redmi Note 9 Pro are circulating online. Despite being lumped into one leak by some people, the photos appear to come from two sources. The first is of a red version of the Redmi Note 9 Pro. Posted on websites like Slashleaks, the colour resembles the Twilight Orange version of the Redmi Note 8 Pro that Xiaomi released earlier this year. In fact, it is just a photoshopped version of a Redmi Note 8 Pro that Redmi posted on Weibo in January.
The second set of images originate from Dương Dê, a popular Vietnamese YouTuber. These seem to be more authentic, principally because it would be difficult to photoshop an image of the inside of the device. The photos of the front and frame of the device could be red-herrings, though. Likewise, the image contained within the ClickBuy.vn Redmi Note 9 Pro link that Dương Dê points viewers to appears to be an altered Ben Geskin render.
Overall, we doubt that Xiaomi will launch a Twilight Orange version of the Redmi Note 9 Pro tomorrow, nor will the device look like the image on ClickBuy.vn. A Snapdragon 720G will probably power the Redmi Note 9 Pro, though. Meanwhile, Xiaomi has seemingly opted for an unannounced MediaTek chipset for the regular Redmi Note 9.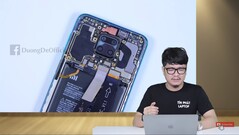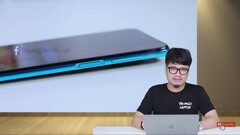 Top 10 Laptops
Multimedia, Budget Multimedia, Gaming, Budget Gaming, Lightweight Gaming, Business, Budget Office, Workstation, Subnotebooks, Ultrabooks, Chromebooks
under 300 USD/Euros, under 500 USD/Euros, 1,000 USD/Euros, for University Students, Best Displays
Top 10 Smartphones
Smartphones, Phablets, ≤6-inch, Camera Smartphones