HTC appoints a new CEO as it looks forward to a 5G- and XR-focused future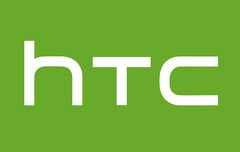 HTC has confirmed that Yves Maitre, a former executive at the telecommunications company Orange, is its new chief executive officer (CEO). His predecessor, Cher Wang, will remain at the Taiwanese OEM as the head of its board. This executive will focus on products such as the VIVE XR ecosystem and the HTC 5G Hub.
As of today (September 17, 2019), the position of CEO at HTC has transferred from Cher Wang to new appointee Yves Maitre. This executive spent approximately 14 years at Orange (the first company to bring Android devices to Europe), most recently as its executive vice president in charge of Consumer Equipment and Partnerships, before taking up this post at the Taiwanese company.
Wang will remain at HTC as the head of its board, and also reportedly to focus on business areas such as 5G and extended reality (XR). This is an umbrella term for all the immersive forms of artificial or augmented reality (AR), which also include virtual and mixed reality (VR and MR). At HTC, this mainly comprises of the VIVE series of hardware and software.
HTC may also direct its efforts at other areas of technology such as AI and blockchain in the future. Maitre stated that he was "incredibly energized to grow the future of both 5G and XR alongside HTC employees, customers and investors" in relation to his new position. "We will set out immediately to continue the transition from building the world's best consumer hardware to also building complete services around them to make them easy to manage and deploy".
Oddly, however, the press release breaking this story made absolutely no mention of smartphones.