Google Stadia will be missing quite a few features at launch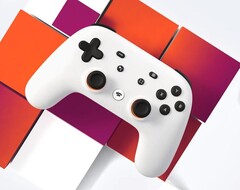 Google Stadia is launching in just a few days, but it looks like a fair number of its features will not be available at launch. Most of these features are related to multiplayer gaming and include State Share, Crowd Play, Stream Connect and Buddy Pass. Additionally, there will be limited functionality for PC, Chromecast Ultra and the wireless controller.
Even though the Stadia console is scheduled to be released on November 19, Google already informed that not all of its customers who pre-ordered the Founders' Edition bundle will receive it by launch time. Furthermore, Stadia product director Andrey Doronichev and publisher experience supervisor Beri Lee recently revealed that a series of multiplayer features will not be included with the launching bundles, and will most likely be added throughout 2020.

Here is the list with the multiplayer features that will not make it with the launch consoles:
the achievement system
State Share - users can share in-game experiences via direct links
Crowd Play - set up multiplayer games with a YouTube srteamer's audience
Stream Connect - split-screen multiplayer
Buddy Pass
Stadia controllers separate from bundles
Chromecast Ultra - the device that enables streaming on the Founders' and Premier editions will only work with a firmware update releasing at an unknown time
PC functionality via the Chrome browser will not include 4K, HDR and 5.1 surround sound, only the Chromecast Ultra units in the Founders' Edition support these features
the wireless Stadia controller will still require wired connection to anything other than the Chromecast Ultra unit until it receives a firmware update

With so many features missing at launch, the Stadia console would feel like a hardware unit unable to run much of anything because of the lack of software support, and, apparently, Google is basically rushing the product like so many game developers that launch half-backed games and try to patch things after release. Because being first to market is clearly worth more than customer satisfaction.