Picking up a new device can be quite an investment for many people, and a lot of those people (namely college students) need something that will last. There's no easy or entirely accurate way to guess how long a device will last, be it a tablet, laptop, smartphone, or even an appliance. Electronics, like anything else, can and will eventually break. It's an unfortunate inevitability, but there are things you can do to protect yourself. Some will be more expensive up front while others will be cheaper. Ultimately, it's important to consider these options before making a purchase.
There are many things that can fail on most devices. Internal display cables can break, causing your screen to stop working properly. Keyboards can wear out or keys can break off their switch. Ports on devices can become damaged or wear out, which is especially critical in the case of a charging port. Even fans can wear out over time. The accidental damage side of things is important as well, such as a broken screen, busted hinge, or a dented casing. This isn't an all-inclusive list, but these are notable components that could fail on your device.
An important note before we begin is that all technology can succumb to failures, accidental, random or otherwise. Not even Lenovo's ThinkPads are immune to fatal damage, despite their reputation for being durable. An untimely drop, yank of a cable, or even a bad bit of luck can bring about damage to your tech. Certain devices can be more prone to failure than others, especially if their designs are fundamentally flawed. Regardless, just remember that no device or brand is immune to problems.
Check if last-generation technology fits your needs
The idea behind this is simple. A lot of technology updates on an annual or semiannual basis, allowing for most glaring issues to surface online before the next revision. It's always important to do your research on potential issues you might run into with tech. Reviewers can't catch everything, and some of the issues you might run into only surface after weeks or even months into ownership. Usually, searching the product you're looking at with "problem," "issue," or "broken" in the search terms will yield some results. If that doesn't work, check and see if the manufacturer of that particular product has either official or unofficial forums. For instance, Lenovo has their product forums, which customers have used in the past to complain about problems.
If the product you're looking at isn't a recent release, but is still being sold new, there's another bonus. Manufacturers can sometimes run into production issues with new devices and tweak things during production. This means that laptops bought later into a product's lifecycle could potentially be superior to launch models, but there's no guarantee. Sometimes, manufacturers will change model numbers during a products life cycle for a "refresh." A good example of this is the Lenovo Legion Y740 15", which received an update from the Intel i7-8750h to the Intel i7-9750h without a change in the name of the laptop. However, the model changed from "ICH(g)" to "IRH(g)." This can be another important thing to check before buying, since some problems with devices may only apply to certain models.
Make sure your device is repairable
While you can't exactly avoid a random failure, you can at least plan for it. One of the ways you can do that is making sure your device is easy to repair. When it comes to smartphones and tablets (even tablet PCs), this can be difficult. Many flagship devices are glued together for the sake of water proofing, which just complicates repairs. However, some of these devices aren't glued together, and laptops often are not.
Past just getting the device open, some devices aren't designed to be repaired. For instance, some laptops solder all or most of their ports to the main board. If a connector is damaged, most notably the charging connector, the laptop is effectively useless until the main board is replaced. Considering that mainboards can cost almost as much as a new laptop, you might need more than just a screwdriver for a cheap repair. Certain laptops, like some of Apple's MacBook Pros, have major ports detached from the mainboard, making repairs cheaper and easier. There are a few different ways to check if your device is easy to repair.
The easiest method is looking for any information about maintenance on your device. On our laptop and tablet reviews, sometimes there will be a maintenance section, or at least an internal photo of the device. Besides our information on this, some manufacturers provide maintenance manuals for their devices. Two notable companies that do this are Dell and Lenovo, who provide maintenance manuals nearly all their devices. It's always worth checking for one, especially before attempting to open any device. These manuals usually have a large variety of details on what's compatible with a device and what's not, making them a valuable resource.
If you're confused about what exactly you can do inside your device, there's always iFixit. iFixit covers many popular devices shortly before or after their release, evaluating their repairability and upgradability. For a breakdown on their repairability rating for some devices, you can always look at the teardown for any device. iFixit provides repairability scores for many devices out of 10, and you can get a breakdown of how they evaluate devices here. A good example of this is the teardown of the 15" Microsoft Surface Laptop 3. Repairing or upgrading your own device is easier than you think, and iFixit has guides on a wide variety of devices. If you're still struggling, you may have to resort to YouTube and Google searches to find what you're looking for. Remember to be careful so you don't damage your device, like we did to our 2019 16" MacBook Pro while opening it up.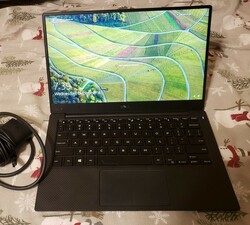 One of the often-overlooked perk of used devices is that they have been tested by the previous owner. The chance of a random failure during your ownership isn't entirely eliminated, but the chance of a defect on arrival is pretty low. If the device is still under warranty, you're bound to not get a defective unit if you buy used. Additionally, any break-in periods on any components on the device should be over with, so you shouldn't run into any problems. In essence, you're buying a device someone else has tested extensively. It's important to ask if the owner has dealt with any of the known issues on the laptop before purchasing, of course. You could end up with a great deal.
Of course, buying used comes with the risk of getting ripped off, mislead, or a failure shortly after purchase. After buying a used product, it's always worth opening it up to check for any obvious damage, such as water damage. Some devices, like smartphones, have visible water damage indicators you can check without opening the device. Other devices may not, but in the case of laptops, you can open them up and check yourself. If you find any water damage, you should return the device immediately, even if it's small. Water damage can cause damage even after its been "cleaned up" as the corrosion isn't always over after cleaning.
Additionally, some used products will still have the manufacturers warranty in effect. Before buying a device, be sure to try and check if the warranty hasn't expired. If it hasn't, you may want to opt for that device over another. Be sure to check the manufacturer's policies on warranty coverage, as not all warranties are easily transferable.
Purchasing extended warranty coverage
Manufacturers sometimes offer extended warranty coverage for their laptops. While this is an upfront investment, it may be worth it for some people. This certainly isn't a necessary step to take, especially if your device is easy to repair. But, if you don't trust yourself to do the repair correctly, or you just want the peace of mind, extended coverage might be what you want.
If a manufacturer offers a warranty against accidental damage, it's important to check their terms. Not all accidental damage warranties are created equal, and not every accident will be covered under warranty. Often, things like drops or impacts (like dropping a heavy book on the screen of your laptop) will be covered by your warranty. However, not all warranties will cover certain things, such as liquid damage or a power surge.
Conclusion
The best thing you can do is be careful with your device. There's a fair chance of a random failure occurring on any part of any device you own, so unfortunately these steps aren't foolproof. Regardless, it's important to make informed purchases, so reparability should be considered. Not being able to replace parts could potentially burn you in the future. For instance, if your laptop was damaged by water, you may not be able to recover your data if your SSD is non-removable.
Do you think repairability matters? If not, what matters more to you? Let us know in the comments.

When I was 9, I tried to modify a PC game. The mod I made worked (mostly) and sparked my current, intense interest in software development. A few years later, that interest led me to experiment with all kinds of tech around the house, which has ultimately given me an eye for small, but substantial, problems in devices and software. I'm now writing articles about technology and its nuances for Notebookcheck.