Deal | For a limited time you can claim Civilization III for free and play just one more turn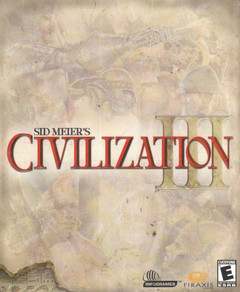 The Humble Store has Steam keys for the Complete Edition of Civilization III available for free, but get in quick because this deal ends on Saturday.
The Humble Store, run by the Humble Bundle Inc, is a favorite place to buy DRM free games (although not all games on the store are DRM free). Occasionally games are also offered for free via the store, and the game is yours to keep with no expiry.

For 48 hours, the Humble Store is offering 'Sid Meier's Civilization III: Complete Edition' for free — a value of EU€5.00 (US$5.90). All you need to do to claim your game is visit the storefront or the direct link here, then follow the instructions below:
Click 'add to cart' then go to 'checkout.'
Sign in to your Humble account, or create a new one and complete the order.
You will receive an email with a download link to click for the game.
This will take you to a page to claim your steam key. The folks at Humble Bundle are hoping you will buy one of their other products, so you need to scroll towards the bottom of the page.
Copy and paste your key into Steam by clicking on 'Games > Activate a product on Steam…'
You can claim the game and reveal the key until 7 pm CEST 21/10/2017 (10 am PDT 21/10/2017). Once claimed, you have until 7 pm CEST 21/10/2017 (10 am PDT 4/11/2017) to redeem the key on Steam, before it gets deactivated for good. This limited validity period is likely done to reduce the ability of third-party Steam key websites to gather up large amounts of free keys to sell at cheap prices. Once redeemed on Steam, there is no expiry.

Civilisation may have progressed a long way in both graphics and approachable modern gameplay mechanics in the 16 years since Civ III was released, but there was a surprising amount of depth and management to the game. Civ III was the game which introduced many of us to that blatant lie we told ourselves at 3 am ... "just one more turn."

Go for a stroll down nostalgia lane. After all, it's free.