First-party US iPhone sales may be banned soon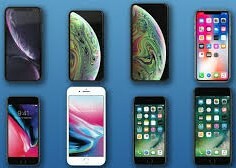 A recent legal ruling gave Qualcomm the right to force iPhones off its OEM's own shelves in China. Now, the chip-maker may get the chance to do the same in the US. A judge from the country's International Trade Commission has ruled that the Apple infringed on a patent that applies to its most recent mobile SoCs, leading to a recommendation that their use should be prevented.
Working For Notebookcheck
Are you a techie who knows how to write? Then join our Team! Especially English native speakers welcome!
Currently wanted:
News and Editorial Editor - Details here

An Administrative Law Judge with the U.S. International Trade Commission (ITC) has ruled that Apple did in fact infringe on a patent of Qualcomm's in the production of its 3 latest Bionic processors for iPhones. Accordingly, the judge in question has recommended that the OEM be banned from selling the mobile devices that contain these chipsets in the United States.
The IP at the center of this case has been registered as U.S. Patent No. 8,063,674. As opposed to those involved in a separate legal case their owner had taken against Apple in the past, it applies to SoC power management, in order to conserve power consumption and, thus, battery life in products such as iPhones. Qualcomm had alleged that Apple had integrated it without permission in the iPhones 7 through to the current XS line.
The ruling also led to a recommendation from the same judge that Apple be barred from the US import and sale of these devices in the future. However, unlike an analogous decision taken by a Chinese court last year, this determination is not yet legally binding. Its actual enforcement will be determined pending a more complete ITC review of this latest case of Qualcomm's against Apple.