Essential Phone gets Spectre and Meltdown fix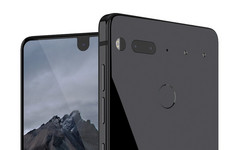 Although the Spectre and Meltdown vulnerabilities are quite serious and Microsoft already issued patches that take care of them, smartphone makers are not that fast. Surprisingly enough, Andry Rubin's Essential Phone is one of the first handsets to get a fix for the two problems mentioned above.
The Essential Phone has been around for a while and, after quite a few price drops, it became a very tempting handset. However, the price and features of a phone are not all that really matters, since the software support part has become an essential part of the mobile experience lately. Fortunately, Andy Rubin's Essential has just shown that they got this part covered as well.
Last Saturday, Essential posted the following message on Twitter: "We're rolling out a software update (build NMJ88C) with the January security patches and fixes for the Spectre and Meltdown security flaws." Although no new features have been included in the update, it is great to see that Essential patched these two flaws before many big names that have been present in the smartphone market for much longer than just a few years.
The update fixes both Spectre variants (the "hypervisor" concern and the Javascript exploit) and the single Meltdown vulnerability known at this time. Unfortunately, the new software is still based on Android Nougat, but the Qualcomm Snapdragon 835-powered Essential Phone should receive Android Oreo in the coming months.