Essential Phone now available in more countries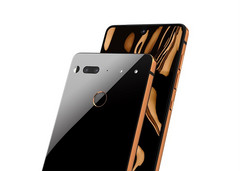 American technology company Essential has opened up its online store to customers from a number of other countries. Previously, only US residents could get their hands on the Essential Phone (PH-1), but now the company's products will be available to people in the UK, Canada, France, Germany, and Japan. The California-based firm is believed to be currently working on the PH-1's successor.
Essential has expanded its reach by offering products to an increased number of countries. A tweet on the company's official Twitter account stated that the online store is now open to orders from customers in the UK, Canada, France, and Japan. Although Germany is not mentioned in that particular message there is a reference to it in the conversation, and it is included in the drop-down menu for country selection in the Essential store checkout page.
This is a pragmatic business move by Essential. By offering products to a wider audience not only should the company see an increase in sales, but it will also help create a larger potential customer base for the expected PH-2. The PH-1 smartphone will be available to customers from the newly included nations for a price of US$499. This generally puts the device in the mid-range sector, depending on the exchange rates and shipping rates (for example, the shipping methods cost US$33.88 to US$36.79 for the UK).
The Essential Phone PH-1 is a good-looking device with decent specifications: Qualcomm Snapdragon 835 SoC, 4 GB RAM, 128 GB storage, 5.71-inch QHD edge-to-edge display, and a 3,040 mAh battery. The smartphone also recently received an update to Android 8.1 Oreo.