Details of a possible Xperia XZ1s surface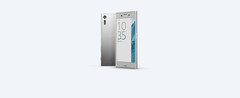 Some details of Sony's next premium device have been revealed on a user agent profile online. Not much is confirmed at the moment but listed data points towards a 16:9 display, which is, perhaps, proof of Sony's obstinacy in the design department.
Sony's smartphone release schedule has been out of sorts of recent, with the Japanese company keen on releasing a steady stream of high-end devices, perhaps in a bid to keep the company fresh on the minds of the populace. The company released the Xperia XZ last year, followed in quick succession by the XZs, the XZ Premium, and the XZ1 siblings. That's four premium devices released within the span of about 10 months, a schedule so clustered that no other OEM out there can lay claim to doing something similar, the exception being, perhaps, Huawei. The Japanese electronics giants are set to release yet another high-end device, one we expect to be the successor to the XZs that was released in January this year. Some specifications of the device have been spotted on a user agent profile, throwing some light on what we should expect from the smartphone.
The device, codenamed H8324, will most likely be the Xperia XZ1s, effectively continuing Sony's mildly annoying naming scheme. The codename corresponds to what we'd expect from a 2018 Premium device in the Xperia XZ series. The H is said to represent 2018, and the 8 for the company's premium line. Other than that, the only other listed feature is a 1920 x 1080 display resolution, which tells us that the phone will opt for the traditional 16:9 ratio, instead of the trending 18:9 one. Sony claimed that next-gen premium devices would bring a new design factor but the resolution on this device shows that, at the very least, the company will not be going with the flow on this one. There's a chance we see an 18:9 display on the XZ1 Premium when it's released by Spring, though.