Dell now has 7 Ubuntu-driven premium laptops in its portfolio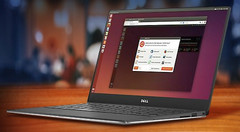 Next to the seven different laptops with Ubuntu Linux on board, Dell also has a 27-inch all-in-one desktop PC that runs this well-known distro. The Kaby Lake-powered models come with Ubuntu 16.04 LTS, while their Skylake-driven siblings run Ubuntu 14.04 LTS.
Dell launched its Project Sputnik five years ago, aiming to expand the tiny slice of the OS market controlled by Ubuntu Linux. Now, there are still just a few popular brands that offer high-end notebooks loaded with Ubuntu Linux, but Dell has no less than seven different models in its portfolio, as well as a 27-inch AiO that comes with the same operating system.
In addition to the Dell XPS 13 Developer Edition that now uses an Intel Kaby Lake processor and offers Thunderbolt 3 connectivity, up to 16 GB RAM, and display options reaching as high as 3,200X1,800 pixels, the US tech giant also has the following Ubuntu machines ready for purchase:
Precision 3520 - up to 32 GB RAM, 15.6-inch full HD display, NVIDIA GeForce graphics
Precision 5520 - Xeon processor, up to 32 GB RAM, 15.6-inch 4K display, NVIDIA Quadro graphics
Precision 7520 - Xeon processor, up to 64 GB RAM, 15.6-inch 4K display, NVIDIA Quadro or AMD Radeon Pro graphics
Precision 7720 - 17.3-inch variant of the 7520 with up to 4 TB internal storage support (up from 3 TB for the 7520)
Precision 7510 - Skylake processor, 15.6-inch 3K display, up to 64 GB RAM, up to 3 TB storage
Precision 7710 - Skylake processor, 17.3-inch 3K display, up to 64 GB RAM, up to 4 TB storage
Buying laptops without an operating system and installing a Linux distro is always an option, but Dell's machines mentioned above have been tested to work properly with Ubuntu. When using a portable built with Windows in mind, for example, some functional keys might not work as intended.