Crucial MX500 4TB review - SATA SSD with an extreme amount of space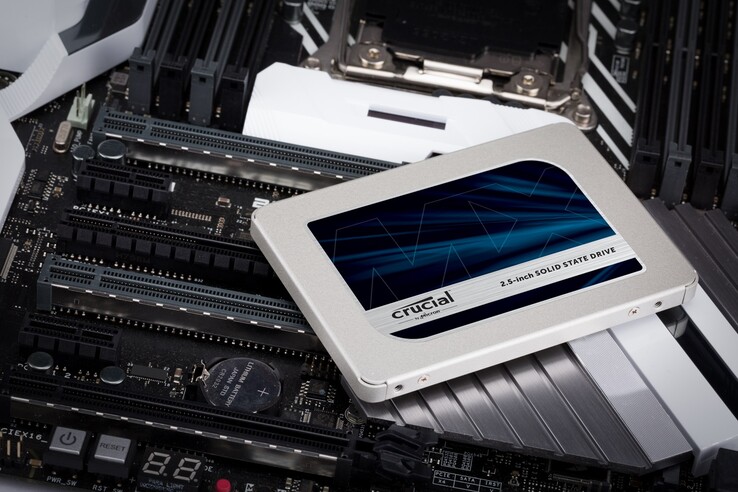 Crucial's MX series is the somewhat faster, but also somewhat more expensive SATA SSD series from the manufacturer, which has now been expanded by a 4 TB model. The manufacturer wants just under 360 Euros (~$418) for it, and the prices on the Internet are currently on this level as well.
If you currently want a lot of storage, but do not want to do without SSD speed, you will have to spend between 300 and 400 Euros (~$349 and $465), so Crucial does not make the cheapest offer here, but it is on par with the competition.




Crucial MX500 technical data in comparison


Silicon Motion® SM2258 with special Micron® firmware

2.5 inch, SATA 6 Gbit/s (SATA III)

4K sector-limited random read IOPS

4K sector-limited random write IOPS

Supported operating systems


256-bit AES encryption module

Dynamic write acceleration

RAIN

multi-level data integrity algorithm

adaptive temperature protection

integrated

Power failure immunity
Test system - Crucial SSD in the Zotac MEK Mini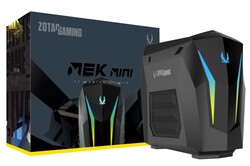 Features - Hardware encryption included
The Crucial MX500 is built from 3D NAND flash. Crucial offers a warranty of up to 5 years or 1,000 written terabytes, whichever comes first. The SSD offers a height of 7mm, an adapter to 9.5mm is included.
A hardware-supported 256-bit AES encryption can be activated to protect the data from unauthorized access.

AS SSD & CrystalDiskMark
Let's first take a look at what Crucial promises for its SSD: 560 MB/s in sequential read and 510 MB/s in write should be possible. This is on par with other SATA SSDs.
These read and write rates are almost achieved in the AS-SSD benchmark, but about 40 MB/s are missing in both cases. In CrystalDiskMark with a queue depth of 32 and one thread, we get even closer to the promised data rates: It is almost reached with over 558 MB/s in read, and the gap also narrows in read.
Overall, these are satisfactory results, but it should be noted that the theoretical values can only be achieved in certain situations.
What is noticeable, however, is that the access times are a bit slow.

Crucial MX500 4TB


,

Patriot P300P512GM28US


, , Patriot P300 P300P512GM28US

Western Digital Blue SN550 NVMe


, , Western Digital Blue SN550 NVMe SSD 1 TB WDS100T2B0C

Kingston KC600


,

AS SSD

118%

127%

28%

Seq Read

520

Seq Write

467

4K Read

28.6

4K Write

73.7

4K-64 Read

344.5

4K-64 Write

301.4

Access Time Read *

0.067

Access Time Write *

0.142

Score Read

425

Score Write

422

Score Total

1071

Copy ISO MB/s

600

Copy Program MB/s

381.1

Copy Game MB/s

488.4
* ... smaller is better
Crucial MX500 4TB


,

Patriot P300P512GM28US


, , Patriot P300 P300P512GM28US

Western Digital Blue SN550 NVMe


, , Western Digital Blue SN550 NVMe SSD 1 TB WDS100T2B0C

Kingston KC600


,

ATTO Disk Benchmark

162%

214%

65%

8192KB write

475170

4096KB write

472980

2048KB write

476280

1024KB write

472980

512KB write

472980

256KB write

472690

128KB write

459710

64KB write

444280

32KB write

417840

16KB write

384000

8KB write

302120

4KB write

205670

2KB write

116250

1KB write

68390

0.5KB write

35920

8192KB read

533330

4096KB read

533330

2048KB read

533330

1024KB read

533330

512KB read

533330

128KB read

352530

64KB read

323490

32KB read

296210

16KB read

244250

8KB read

209960

4KB read

70480

2KB read

37990

1KB read

21920

0.5KB read

9860
Conclusion - Good performance at a reasonable price
Crucial presents an SSD with a lot of storage space with the MX500 4TB. It is by no means the first SATA SSD with this much storage, but it is an interesting alternative.

The Crucial MX500 4TB competes with comparable SATA SSDs from Samsung, Western Digital or SanDisk. Pricing-wise, they are all in the range of 300 to 400 Euros (~$349 and $465) and the differences are more in the details: If you would like to have hardware encryption, only Samsung's models come into question apart from our test SSD, and a performance warranty of up to 1,000 written TB is not available everywhere, either. On the other hand, the 5-year warranty is already standard for most devices.
The Crucial MX500 4TB is well equipped and you get a lot of storage for your money.

The SSD achieves the promised data rates in certain scenarios in the benchmarks, but the underperformance is also otherwise still within limits, so we can give the SSD a good report card in terms of speed. However, the Crucial MX500 cannot compete with the power of an NVMe SSD, which is simply in a different league due to the faster interface.

I initially wrote about gaming laptops when I joined Notebookcheck in 2009. I was then involved with the setup of the comparison portal Notebookinfo and worked with social media concepts for large companies like BMW and Adidas, while also returning to work for Notebookcheck in 2012. Nowadays, I focus on smartphones, tablets, and future technologies. Since 2018 I have been Managing Editor for mobile device reviews, working alongside my colleague Daniel Schmidt.
My main responsibility as an editorial assistant is maintaining the Library section, which aggregates reviews from other publications and channels. In addition, my daily breakfast is Notebookcheck's long list of new content, which I comb through to select the most interesting topics for translation from English to French, Italian, Spanish, Portuguese, and Dutch."