'Coffee Lake' isn't compatible with your current motherboard says ASRock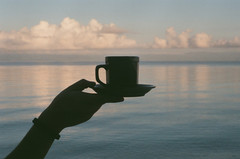 ASRock has inadvertently confirmed via Twitter that Coffee Lake CPUs will require a new motherboard when replying to a users question regarding whether they will support the new CPUs on one of their existing Z270 motherboards.
There have been some Intel 'Coffee Lake' rumors over the last few weeks, including hexa-core chips for notebooks and for desktops, and that the U-series would have quad-core options at 15 Watts. For the desktop chips, there had been speculation that they would still run on the same Socket 1151 and 200-series motherboards as Kaby Lake.

ASRock's twitter account (@ASRockInfo) has inadvertently confirmed that new motherboards are required for Coffee Lake. In reply to a customers question "will the Z270 Supercarrier get support for the upcoming [Intel] Coffee Lake CPU's," ASRock replied, "No, Coffee Lake CPU is not compatibilble [sic] with 200 series motherboards."

Unless someone at ASRock has had a huge misunderstanding over which CPUs will run on their motherboards, they have just confirmed for us that it will be an expensive upgrade for anyone with a current Skylake or Kaby Lake compatible Socket 1151 motherboard. Those wanting to upgrade will have to shell out for a new motherboard, new Windows license (if their current license is an OEM one), as well as the new CPU that they had their eye one.