Codename: Renaissance — Samsung Galaxy Watch 2 might arrive in early August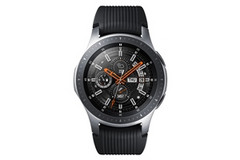 According to a source familiar with the inner workings of the South Korean tech giant, Samsung is planning to revive the Galaxy Watch lineup on August 7. The codename of the Galaxy Watch 2 is "Renaissance" but there is no information about its specs and features. However, we can safely assume that a digital bezel is present.
Last year, when most fans of Samsung's smart wearables were waiting for the Gear S4 to arrive, the company behind the Galaxy brand decided to put this label on the new smartwatch as well. Now, the successor to last year's Samsung Galaxy Watch is apparently less than two months away and also has a catchy codename: Renaissance.
Last year, the Galaxy Watch arrived alongside the Galaxy Note 9 on August 9. This year, its successor will be unveiled on August 7, most likely as Galaxy Note 10's wearable companion. Regarding its features, there is no official information to talk about, but it is almost certain that Samsung will replace the rotating bezel with a digital one — recently trademarked as a Touch Wheel.
In addition to the above, we can also assume that the Samsung Galaxy Watch 2 will be lighter and more compact than its predecessor. Is there any special feature that you would like to see added to the next-gen Galaxy Watch? Feel free to share it with the rest of us in the comments section below.