Apple Watch 6 with a round display? Bring it on!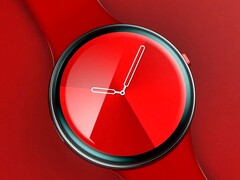 The Apple Watch remains the world's most popular smartwatch series, although its design has largely remained the same over the years. How about one with a round display? Well, that is what one designer has dreamt up, and some people are digging the design.
What changes will Apple make to its Watch Series 6, if any? Well, while we proclaimed the Watch Series 5 as being "almost perfect" last year, its successor is ripe for a design change. The squircle body of the Apple Watch does make it recognisable though, so it would be a very Apple thing to stick to a design that has worked so far.
Regardless, some analysts believe that Apple will switch to flexible circuit boards for this year's model to deliver faster performance. Better waterproofing is apparently in store, too. There have been rumours about Apple using micro-LED panels for the Watch 6 too, although the company was sued last year for allegedly violating an atrial fibrillation patent.
Now, one product designer has imagined what the Watch Series 6 could look like. The biggest design change is the move to a round watch body, within which Phone Industry has included a micro-LED panel. The renders look stylish in our opinion, if a little un-Apple.