Apple "Tree Angel" Jony Ive contributes US$129,000 to UK tree-planting campaign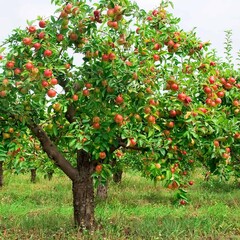 Jony Ive, Apple's former design head, made a $129,000 contribution to the Daily Mail's "Be a Tree Angel Campaign." The campaign, running over the course of National Tree Week, seeks to spread awareness and enhance the UK's green cover.
During the UK's National Tree Week (23rd November-1st December), the Daily Mail started a campaign called "Be A Tree Angel," encouraging people to donate money to fund tree-planting efforts. Prominent figures, including Jony Ive, Apple's former head of design, contributed significant sums towards the cause.
"Be a Tree Angel" has turned out to be quite the success. The campaign managed to plant over 35,000 trees across the UK in an effort to improve the country's green cover.
Apart from individual Daily Mail reader contributions, four prominent figures-Richard Caring, Lord Sugar, an anonymous donor, and Jony Ive-each contributed GBP 100,000 (US$129,000) to the cause. Together, they funded the planting of 4,000 school orchards.
Jony Ive said that trees are "profoundly good for learning and creating" and that the cause is close to his heart.
Apple execs have a history of supporting tree-planting. Norman Foster, the architect behind Apple Park, claimed that Steve Jobs wanted Apple's HQ to reflect on the green California landscapes he remembered from childhood. Ive stated that "acres of parkland and orchards" were a key aspect of Apple Park's design.