AMD's 600-series chipset expected to launch by the end of 2020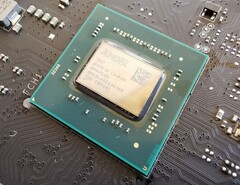 Reports coming from Taiwan and China reveal that AMD will collaborate with ASMedia in order to produce all upcoming motherboard chipsets, including the more affordable B550 and A520 for Ryzen 3000 desktop CPUs, as well as the upcoming 600-series chipset for the Ryzen 4000 desktop CPUs that are scheduled to be launched in 2H 2020.
The release of the Ryzen 3000-series of desktop CPUs last summer introduced the high-end X570 motherboard chipset with support for PCIe 4.0 plus faster DDR4 RAM, and, even though some older chipsets received compatibility updates for the Zen 2 architecture, the demand for more affordable alternatives with Zen 2 native support is still unfulfilled. New reports from Taiwan now claim that the budget-focused B550 and A520 chipsets should be released this spring and there is also word on the upcoming 600-series chipset that could hit the market in the second half of 2020.

Earlier this month, The China TImes reported that the production of the affordable B550 and A520 chipsets will be handled by ASMedia, a longtime AMD partner. DigiTime's latest report confirms this and also adds that ASMedia already managed to secure orders for the upcoming 600-series chipsets that will be released with the new Ryzen 4000-series desktop CPUs some time towards the end of 2020.

In addition to new motherboard chipsets, ASMedia is planning to release new USB controllers, as well. Its USB 3.2 2x2 chip capable of delivering 20 Gbps speeds should replace the existing 10 Gbps controllers produced by Intel. Furthermore, the USB 4.0 controller is ready for a commercial debut, and we could see it featured with the first Ryzen 4000-series motherboards.