ZTE finally back in the game as company pays US$1.4 billion fine to the US government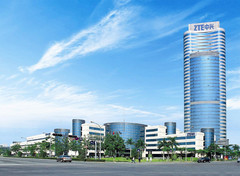 ZTE has paid off the huge US$1.4 billion fine issued by the US government over a month ago. This means that the Chinese company is finally back in business and can now negotiate deals with US companies.
A couple of months ago, Chinese telecommunications OEM ZTE was slammed with a ban for failing to comply with the terms of a directive by the US government. After a never-ending roller-coaster of negotiations, the company has finally managed to have the ban rescinded.
Of course, there was never a chance of letting the company get away with just a warning. The US government, a few weeks ago, gave the terms of the ban rescind as a massive US$1.4 billion fine—one which ZTE has now paid. The ban ensured that the company would be unable to do business with any US company—including giants like Qualcomm and Alphabet. A restriction like that was all but certain to kill off ZTE's smartphone division, and the fact that the company took the offer of a billion-dollar fine says as much.
This will not be the first time ZTE has had to pay a massive fine to the US government. The company had to pay a US$1.1 billion fine back in 2016, and there's no doubt that company executives will be kicking themselves after this even heavier fine, especially considering the fact that all of this could have been prevented by withholding a few bonuses to staff.