ZTE announces 26 million smartphones sold and teases "secret" project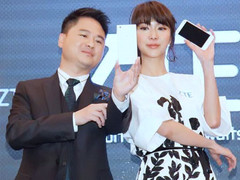 ZTE claims to have exceeded analysts forecasts by selling more than 26 million smartphones during the first half of 2015. The Chinese manufacturer will also shortly introduce an unannounced product.
According to head of ZTE mobile division Zeng Xuezhong, the Chinese telecommunications company has sold a total of 26 million smartphones during the first half of 2015. This handily bests analysts forecasts of 20 million smartphones. Xuezhong also took the time to tease a mysterious new product during the shareholder conference at Shanghai that the manufacturer claims will transform the smartphone market.
Unfortunately, Xuezhong did not clarify on the specifications of the mysterious product. He did, however, mention that the "secret product" will be a new flagship smartphone and is being developed by a team of former BlackBerry engineers. In 2014, ZTE acquired about a dozen designers and engineers from BlackBerry to work in the company's first R&D department based in North America.
ZTE is making every effort it can to catch up with other smartphone manufacturers in China. Currently, ZTE is ranked behind Lenovo and Xiaomi. Zeng hopes for ZTE stand alongside the other big smartphone makers by 2020. He further went on to explain how 2014 saw both the quick rise and falls of many companies in the industry.