Xiaomi Pro & Gaming notebooks just over 40% off in pre-Black Friday sale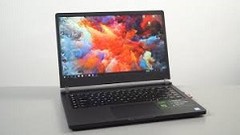 The Pro and Gaming versions of Xiaomi Mi Notebooks are between 41 and 42% off on Gearbest for the peri-Black Friday period. These notebooks have up to 16GB of RAM and either i5 or i7 processors. The Gaming variant, which comes with a GTX 1060 GPU, may be a good option if Thunderbolt or G-Sync are not a priority.
For a company mainly linked with smartphones, Xiaomi scored good reviews for its recent lines of laptops. The Mi Notebook Pros and Gaming variants, in particular, were found to rate highly in the 1080p-screen thin and light space. These devices are now available at decent discounts on GearBest for the Black Friday period.
The Mi Notebook Pro has i5-8250U or i7-8550U variants. The i5 version, which has 8GB of RAM and 256GB of SSD storage, is now US$759 (or 42% off). Those in need of more power could consider the i7 variant, which doubles the RAM and, at $939, comes with a 41% discount. On the other hand, the Mi Notebook Gaming does have GTX 1060 as a dedicated GPU, as well as the i7-8750H. Its storage solution is a 256GB SSD combined with a 1TB hard drive. Its price is currently $1199.99 rather than $2050.64 (or a 41% discount). These deals are available for the next three days or while stocks last, whichever transpires quicker.
These laptops were received well by reviewers (including ours) mainly due to their favorable build quality and decent audio compared to many competitors in some cases. However, the Mi Notebook Gaming did fall down slightly due to its lack of Thunderbolt (although it does have a USB type C port). Otherwise, it may remain a solid, if unexpected, option in the ongoing holiday period.