Xiaomi Mi Gaming Laptop 2019: insider's tip for noise-resistant gamers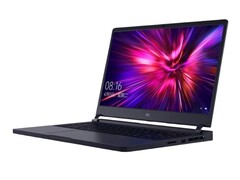 If you happen to be looking for a simple gaming notebook with great price-performance ratio you may want to take a closer look at the 2019 iteration of Xiaomi's Mi Gaming Laptop. For less than $1,500 you get a 15-inch gaming laptop with Core i7-9750H and GeForce RTX 2060.
The Mi Gaming Laptop by the Chinese manufacturer Xiaomi remains an interesting high-end gaming notebook in 2019 as well. In addition to the robust case made of high-quality materials, which we already praised its predecessor for, we also liked its overall performance. Pairing a Core i7-9750H with a GeForce RTX 2060 makes for a smooth gaming experience for all modern games and tends to cost a lot more elsewhere. Furthermore, the display has been updated to a responsive high-contrast 144 Hz display.
Unfortunately, the level of noise emitted under load is brutal, and we would definitely advise users to use headphones while gaming. Another problem might be availability since both European and American customers have to order the laptop from China and replace the Chinese version of Windows 10 with a more familiar one. That is unless the retailer has not already taken care of this issue. Find out more about this notebook in our review.