Xiaomi Mi 5c specs leak: Low-Cost phone features CPU developed by Xiaomi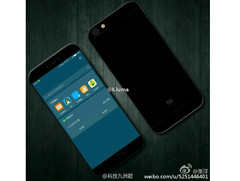 Xiaomi will soon release the Mi 5c a new low-cost option based on the Pinecone processor, a SOC developed by Xiaomi based on ARM's Cortex A-53 cores. It won't break any speed records but it will be cheap.
Just a few days ago, a promo poster revealed pricing for the Mi 5c, a new low-cost phone that Xiaomi is said to release in November. Now, a leaked specsheet that appeared on Weibo reveals most of the specifications of the $145 smartphone. The 5.5 inch display will most likely feature Full-HD resolution. Inside, a new processor named Pinecone and developed by Xiaomi based on the original ARM Cortex A-53 design will offer eight cores clocked at 2.2 Ghz.
3 GB of RAM and 64 GB of storage will be included but we are not sure if the Mi 5c will have a Micro-SD slot for storage expansion. There is a 12 megapixel camera on the back and a 8 megapixel sensor on the front, together with a fingerprint sensor that Xiaomi added beneath the Home Button. NFC will be included as well. Xiaomi preinstalled MIUI 8 which is based on Android 6.0. The alleged launch date is said to be November 30th.