Wi-Fi Alliance certifies LG's upcoming Q9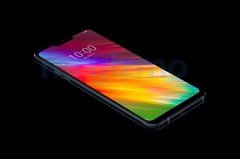 A certificate granted by the Wi-Fi Alliance for the LG Q9 has been spotted by Droid Shout. The certification listing offers a little bit more information about the upcoming smartphone, such as that it will operate on Android 9 Pie and will support the 802.11 a/b/g/n/ac Wi-Fi standards. The mid-range device is expected to come with a Snapdragon 660.
The LG Q9 has completed the interoperability testing that is required to receive certification from the Wi-Fi Alliance. Although the listing for the device reveals nothing new about the expected hardware, it does mention Android Pie as the operating system. The smartphone will also be able to use the 2.4 GHz and 5 GHz frequency bands for communication.
The product number given for this particular Wi-Fi Alliance listing is LM-Q927L; it is possible there will be several variants of the LG Q9 (e.g. offering different amounts of storage space). The phone could feature a Qualcomm Snapdragon 660 SoC and 4 GB RAM. However, there has been speculation the LG Q9 might even come with a Snapdragon 821.
Other hardware specifications for the smartphone include a 6.1-inch screen and a 3550 mAh battery (although other sources have stated a lower capacity battery, at 3000 mAh). No specific release date has yet been offered, but it is rumored LG could be planning on launching the device soon.