Whole load of new Pixel camera functions not coming to older Google phones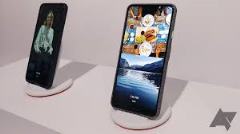 During the Made by Google event, the presenters of various new Pixel 3 and 3 XL features promised that at least some of them would also be ported to their predecessors through software updates. Now, however, the company has confirmed that new camera gimmicks such as Top Shot will not be among them.
The 2018 Pixel phones were unveiled along with a host of new features and options at the recent Made by Google event, much of which were software based. Pixel 2 and 2 XL owners may not have been too sad, however, as they were assured that their older devices would be able to do some of these new tricks. Google has confirmed which of these do in fact work across generations of its smartphone line.
The potentially bad-news headline is that the Pixel 2 line cannot employ Top Shot. This new camera feature uses AI to select the optimal image from a range of burst shots of the same subject. Similarly, the older phones also cannot perform Super Res Zoom, Photobooth Mode or Motion Auto Focus. These are also AI-based functions that may have been deemed too demanding for older hardware. Similarly, Lens Suggestions, which is an expanded form of Google Lens, is out for the Pixel 2 and 2 XL.
From a somewhat more obvious standpoint, the older Pixels are also barred from using the Pixel Stand, or assuming the unique UI that is associated with the new Google charging station. The second-generation devices can also not achieve the wide-angle selfies that are open to the Pixel 3 series and its dual front-facing cameras.
On a more positive note, the Pixel 2 and 2 XL are eligible for Playground, a range of new augmented-reality stickers that add characters from the Marvel and Disney universes to their camera views. These phones will also be able to add adjustable portrait blur, Night Sight, Gmail Smart Compose and Call Screen (depending on location) to their arsenals soon.