Pixel 3 and 3 XL make it through Taiwanese certification process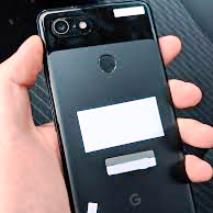 The Google Pixel 3 and 3 XL's progress toward official release is gathering speed. Following their application to the FCC, they have now been sighted on the website of the Taiwanese NCC. However, this new documentation is relatively low on new details about the phones.
A few days ago, two new Google devices were specified in documentation submitted to the U.S. Federal Communications Commission (FCC). Now, the same devices (in terms of model numbers) have shown up in new applications filed with the FCC's Taiwanese counterpart, the National Communications Commission (NCC). The two new model numbers (G013A and G013C) are shown again, along with the actual device names Pixel 3 and 3 XL respectively this time.
The new certifications makes a launch in October for the two devices an increasingly solid certainty. Then again, the documents fail to yield more new information on either of them. They specify the phones' GSM capabilities, albeit only listing four bands (700MHz, 900MHz, 1800MHz, and 2600MHz) for LTE/4G. The documents also indicate the new Pixel line's location-tracking capabilities (GPS, GLONASS, BDS and GALILEO).
As with the FCC certifications, there is no mention of additional devices that may accompany the Pixel phones in their launch, such as the rumored new Pixel Watch. It is possible that, presuming this product actually exists, it may get its own release date and event.